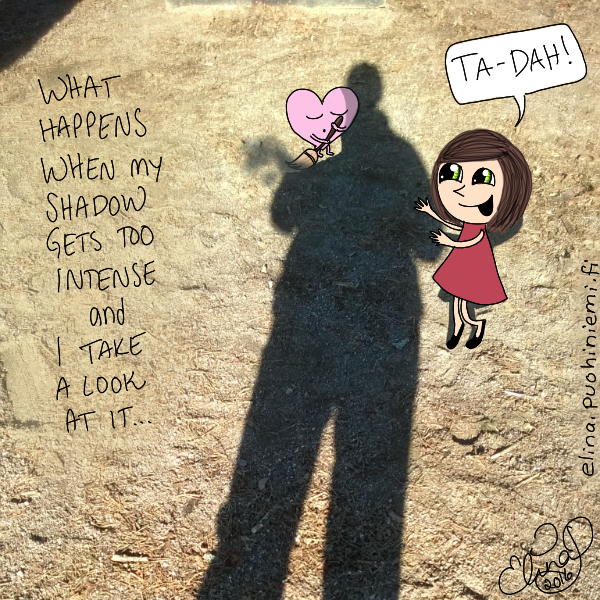 Meeting the Shadow: What Happens to the Shadow
When you really shine your awareness on your shadow it's like this happened! Love starts to sweep it away!
I've been busy launching my online course these past few days and I feel so much lighter! As an artist who feels things intensively, when something creative starts to bubble inside of me it sometimes feels like the shadow thickens. And then this happens when I turn my head and really take a look at it!
I did some digging in my doodle archieves and will be posting some older stories in here too – They have been posted before too, but I want them all in this one place as my blog and 1000 blog posts kinda vanished when I changed domains in the summer.