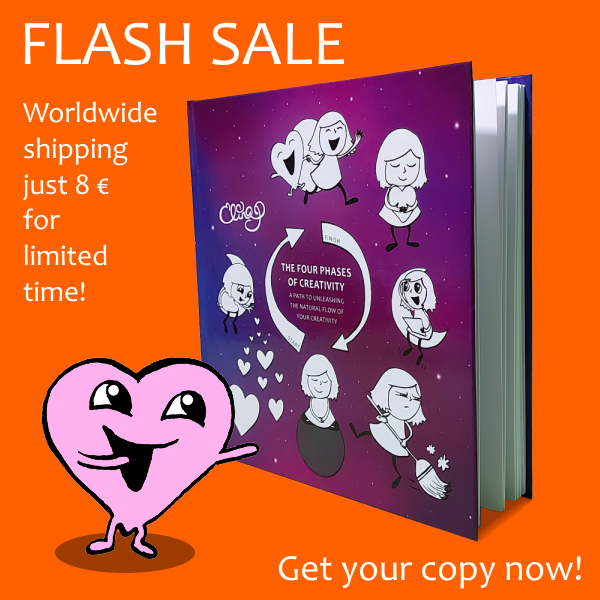 FLASH SALE for Black Friday starts now!
If the shipping cost was too much earlier, but you would LOVE to HAVE your own copy of THE FOUR PHASES OF CREATIVITY – A book that illustrates how the four seasons and the moon helps us have our creativity flow and make our dreams come true – Shipping fee is now just 8 € for worldwide shipping.
(The flat rate is normally 35 € for US & Canada)
My superpower is to simplify and visualize what I learn so I created this book as a celebration for visual learners or anyone who is overwhelmed, but would love to grasp the ideas of cyclical living in bite-sized delightful visual bits.
The book also serves as a troubleshooting guide which leads you back to connecting with your heart and your dream over and over again – So that you'll stay on track and get what you want from life!
The book will be shipped at the end of November.
The offer ends on November 27th, 2021 or
when the books from stock are sold.