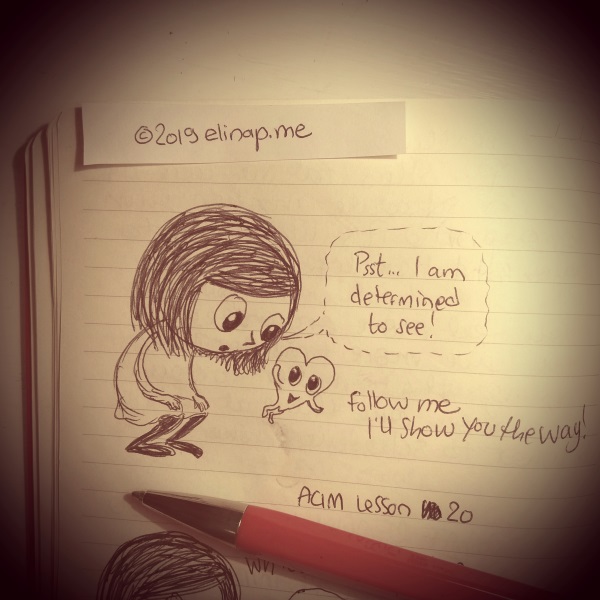 Mira(cle)Doodles in 2019
Inspired by A Course in Miracles
– Glimpses of my study journal –
In 2019 I'm doodling through… I mean studying through A Course in Miracles Workbook for a second time. My doodle character Mira was born on the pages of my ACIM study journal in 2014 and you can see some of the doodles I posted online back then at Pinterest.
"Elina's doodles are amazing! She illustrates lessons from A Course in Miracles with such ease and beauty that it makes living a joyful life even easier."
Seán Patrick – That Guy Who Loves the Universe
Please leave a comment at the bottom of the page!
On this page you'll find lessons from #241 & up
Lesson 258
A Course in Miracles Workbook Part II
I wonder how much do we miss when we keep keeping ourselves so small, going after the goals that are seemingly so extremely important to us!?! 
But training to overlook these senseless aims is the point here. To remember that the sun always shines, no matter what the weather is. Keeping the faith, remembering love. 
Going for the real deal!
Lesson 252
A Course in Miracles Workbook Part II
If you were about to see the truth of who you truly are with a drumroll, how would you feel? Giddy with excitement like Mira is?
Have you already found out who you truly are in essence?
Lesson 250
A Course in Miracles Workbook Part II
Chuck away all illusions, and see how beautiful you truly are!
Today I felt so relieved to read the lesson, starting with feeling utterly limited, in lack and oh so just not fitting in anywhere I went. A sigh of relief came as I read the lesson, and again was reminded of this simple truth.
Oh wow, how many times do we need to be reminded! For a whole year, every day, multiple times a day!!!
Lesson 249
A Course in Miracles Workbook Part II
I sketched this in my study journal in early 2015 when I studied this lesson last time. I was just about to commit to doodle daily for the whole year, I had already done it for 22 days that year. It was around this point when I started to believe in myself, in my art, and in abundance, endless giving and sharing, that this world will be about once forgiven.
Taking this idea in my heart made my year unfold in miraculous ways all year long!
Lesson 248
A Course in Miracles Workbook Part II
Haha! Yeah, you got me again!
What is the best use of your time in this lifetime?
Becoming more of yourself, or letting illusions define you?
Lesson 245
A Course in Miracles Workbook Part II
Today my mantra was "Your peace is within me, your peace surrounds me".
…And I felt it, people felt it. This changed the energy in different situations all through the day.
Lesson 243
A Course in Miracles Workbook Part II
AH, and again I got caught.. I've been tense and judgmental. And all this time that I've been pointing my finger at things, there has been this little one hanging patiently on my arm and whispering loving words to me.
Phew, it's time to relax!
3. What is the World?
A Course in Miracles Workbook Part II
Okay, so now we are getting into business! If the past lessons have left you wondering why you then are here, when you are love and never even left the source – This is it!
When the light is bright in you, you can lead the way, and make everything easier for everyone. The world will follow.
It's okay to shine!
Join my circle at Patreon
to enjoy the newest Mira(cle)Doodles & Doodle Stories
that are not published anywhere else.
Latest ACIM News From the Blog…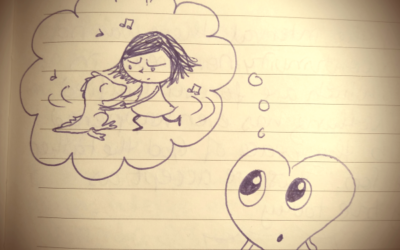 Here we go again, another set of doodles inspired by A Course in Miracles is done and I created a separate page for them for easy scrolling - Enjoy!
read more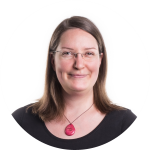 About elinap
Artist & Life Coach. Turning struggles into loving laughter with her illustrations. Creator of Mira(cle)Doodles.
Enjoy more doodles at Patreon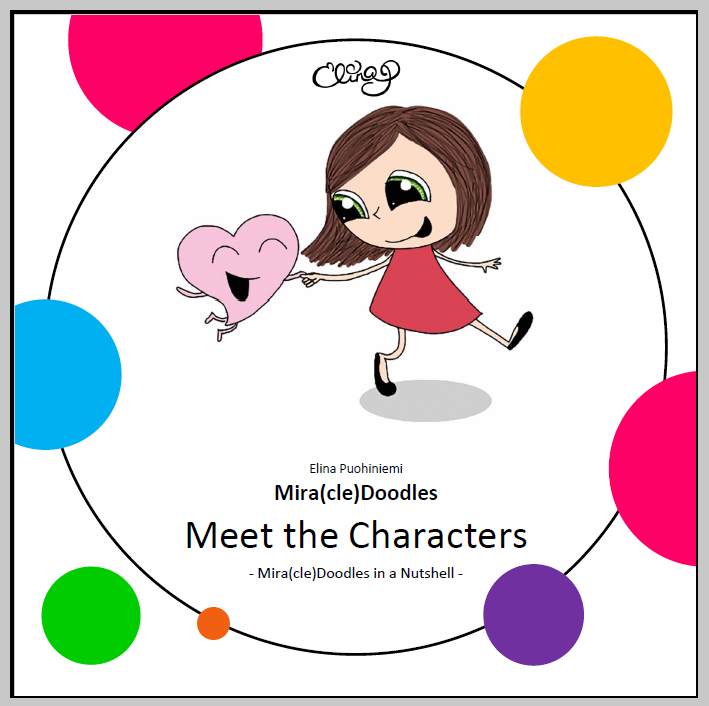 © 2019 elinap - Elina Puohiniemi
Site Designed by elinap