Lessons 1-60
Inspired by A Course in Miracles workbook
– Glimpses of my study journal –
Here you can find a collection of doodles
inspired by the first 50 lessons and
the first review from A Course in Miracles Workbook.
You can comment at the bottom of the page if you wish!
Lesson 59 (Review L41)
A Course in Miracles Workbook
This is what this course is all about…
Reminding and during these 365 days learning to trust that Love is always by our side.
By being aware of that every situation in your life changes. Miracles start to happen!
Lesson 56 (Review L30)
A Course in Miracles Workbook
Life and the world seems so unfair when we are held hostage by our egos. Dreaming feels really difficult when it feels like the whole world is preventing us from getting to that genie in the bottle.
And who can really trust a genie either… Could it work? Or is dreaming just waste of time?
THIS is not how I want to look at the world!!! I choose to see things differently.
Lesson 53 (Review L15)
A Course in Miracles Workbook
When I allow my Love to lit up my world it gives me a hug instead. Ahhhhh <3 <3 <3
Lesson 53 (Review L11)
A Course in Miracles Workbook
Having a staring contest with the unfriendly world I see really exhausts me, because my world really won't blink first – ever.
How about FOMO on greater things? Using ego's tricks to get enchanted about the change I could see instead?
Lesson 52 (Review)
A Course in Miracles Workbook
The thoughts I think with my ego are like a balloon he tries to hand over to me, I can easily let it go and it goes up, up in the sky getting smaller and smaller until it disappears.
I choose to let go!
About the symbols
I use in these ACIM-Doodles
It just occurred to me that I draw "Holy" as this glare, but what is it other than a hole in our illusions? Because outside it, it looks like it's a huge cloud, which I use as a symbol for illusions.
So here is Mira taking a peek at the Truth in the hole in the cloud. Or of holiness as it shines through sweeping away her illusions.
Lesson 49
A Course in Miracles Workbook
This is yet another wake-up call. Our ego is loud, but by choosing to listen to love we will find the peace we have been looking for, for so long, with our ego's "help".
Lesson 48
A Course in Miracles Workbook
"There's nothing to fear" says the Course. Remember this furball.. He is representing unloving thoughts, attack thoughts or actually fear itself (because it is behind all those thoughts). For me it is a good wake-up call to remember this. Choose love!
Lesson 45
A Course in Miracles Workbook
I've again been watching TV shows about uncluttering your home… Last time I studied through A Course in Miracles Workbook I ended up uncluttering our home and it has stayed tidy since 2015. It was a remarkable change in my life as my stuff became my teacher to guide me to a lighter life (Here're my Konmari-Doodles). I still love to watch these shows because I think our stuff can become our spiritual teacher. The more you have it the bigger the lesson.
Mental clutter is another aspect of clutter… Both physical and mental clutter are similar in many ways, it is easy to get used to seeing clutter everywhere, it is easy to settle in with thoughts that rule your life for worse. Both are extremely emotional to get rid of if you have hoarded too much of them. Ego puts up a fight.
But I did it with physical clutter and what I found under it was pure love, a thriving family, easier life and space for my dreams to come true. I'm getting curious, what could I find out if I spring cleaned all this dust from my heart?
Lesson 44
A Course in Miracles Workbook
The thoughts of this world pass you by, slowly and steadily, or quickly and loudly, or something in between that's for sure.
You decide whether to let them be your weather.
The thoughts of this world will hang onto you as long as you want. Let them be and seek for something else, something a bit lighter perhaps?
Lesson 39
A Course in Miracles Workbook
I love to study a lesson like this where it's revealed how much I've already tried, how far I've gotten albeit not going straightforward to where I tried to get. Just hnghhh.. and find that holiness inside you, bless all your thoughts and it will be okay! No matter how long your journey has been it can be quite simple to get there with letting this lesson sink in.
Aww, and the thought is frightening no more.
Lesson 30
A Course in Miracles Workbook
The idea of today's lesson is the springboard for vision: "Love is in everything I see, because love is in my mind". And so ego's restricted worldview is left behind when you leap into the sea of infinite possibilities. (See how his world is grey!) 
Mira jumps in with her chest first, that's where her heart is – Love leads.
Lesson 29
A Course in Miracles Workbook
Only if I remembered this more often!!
To always see my world through loving eyes, wouldn't that be something!
Lesson 26
A Course in Miracles Workbook
Here's a little study on what attack thoughts are, the one belief they deep down give birth to and what effects do they have.
This kind of lessons make me my mind browse for ideas that make me stronger with a simple question:
What would I be without my attack thoughts?
Lesson 24
A Course in Miracles Workbook
How about what say and how you feel… These all depend on how you think about any situation you are going through.
Do not let your world get clouded by your thoughts, but see beyond them. And no, I'm not asking you to look for what caused those thoughts and what beliefs you have, rather look at the truth of what the world truly is.
It's love! Ta-Dah!
Lesson 23
A Course in Miracles Workbook
I use the symbol of lightning to symbolize attack thoughts and here Mira has become aware of her own attack thought affecting how she perceives the world.
Lesson 21
A Course in Miracles Workbook
"I am determined to see.." whispers Mira to her heart. She's got to whisper and sneak in change, otherwise her ego, who is still a bit frazzled by the day 19 lesson's thought, will rebel and put the breaks on. But Mira is determined. And her heart is ready to lead.
Lesson 19
A Course in Miracles Workbook
"If the minds are joined, if I share vulnerably, that's awful, nothing's private no more!" screams ego (the lizzard) when he struggles with the lessons.
Lesson 18
A Course in Miracles Workbook
"Your thought is just like mine!" acclaims Mira when she starts to believe she's not alone, not so separate from her friend Sandy.
Lesson 16
A Course in Miracles Workbook
When you choose a loving thought, it rains love on your path ahead, it's easier to spot love on every situation.
"All quotes are from A Course in Miracles, copyright ©1992, 1999, 2007 by the Foundation for Inner Peace, 448 Ignacio Blvd., #306, Novato, CA 94949, www.acim.org and info@acim.org, and are used with permission."
Join my circle at Patreon
to enjoy the newest Mira(cle)Doodles & Doodle Stories
that are not published anywhere else.
Latest ACIM News From the Blog…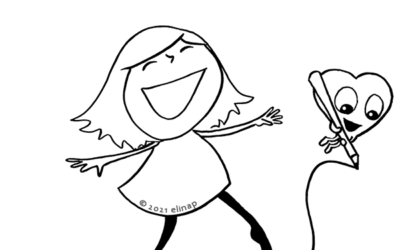 In this month we'll dive deeper into what CREATIVITY is over at Patreon. The 28th doodle story is now out explaining how creativity is viewed in A Course in Miracles…
read more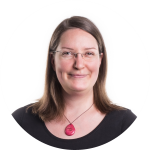 About elinap
Artist & Life Coach. Turning struggles into loving laughter with her illustrations. Creator of Mira(cle)Doodles.
Enjoy more doodles at Patreon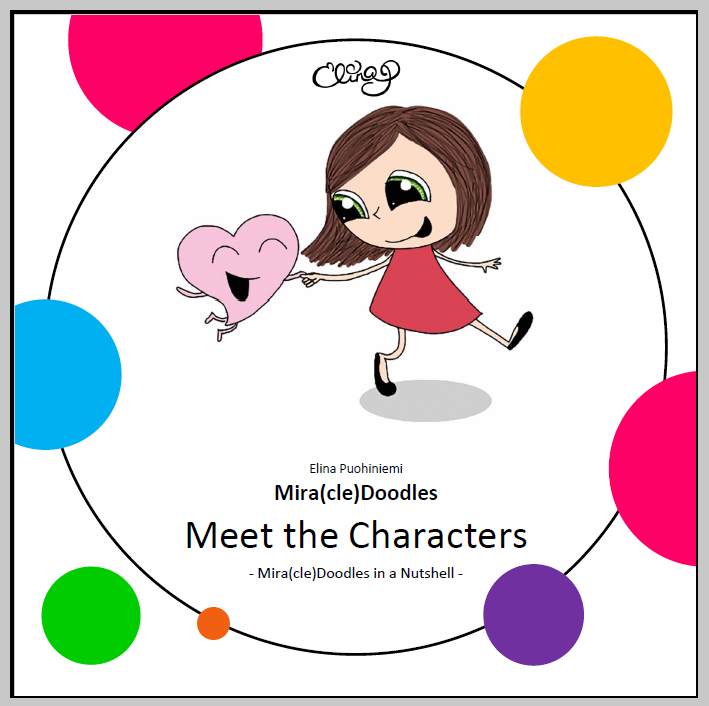 © 2010-2020 elinap – Elina Puohiniemi
Site Designed by elinap