Lessons 121-180
Inspired by A Course in Miracles workbook
– Glimpses of my study journal –
Here you can find a collection of doodles
inspired by the lessons 121-180
(with the reviews II and III included)
from A Course in Miracles Workbook.
You can comment at the bottom of the page if you wish!
Review V
A Course in Miracles Workbook
Connect with Love so that she can speak through you.
You are the one who brings Love's presence anywhere it's needed.
With your hands you're helping in bringing more love into the world!
…Without you Love would be in trouble…
Review V
A Course in Miracles Workbook
So sweet! Imagine your heart like she's a little child, who has been happily playing in the mud and dust. Isn't that one part of life anyway?
Then you see her, go to her and raise her up. Give her attention and wipe off all the dust from her. Happy together!
Lesson 170
A Course in Miracles Workbook
There's no escape from fear if you keep giving them attention. Even pushing them aside is acknowledging their existence. That's okay if you then look past them and stop resisting, and fighting with them.
See how the illusions disappear and only Love remains!
Lesson 170
A Course in Miracles Workbook
In this lesson ego's point of view is once again challenged and turned upside down. Your defenses actually give birth to fear, protect it and bring you no escape from them.
This fluffy creature symbolizes fear in these doodles.
Lesson 166
A Course in Miracles Workbook
"She points to all the gifts you have each time the thought of poverty oppresses you…" (166.11:4)
Ah, these three doodles from this lesson make me sigh with relief and truly laugh at the perception of myself that is created by the fearful thoughts of scarcity. It is not so indeed.
Lesson 166
A Course in Miracles Workbook
"One walks with you Who gently answers all your fears with this one merciful reply, 'It is not so'." (166.11:3)
Lesson 166
A Course in Miracles Workbook
"She would make you laugh at this perception of yourself." (166.8:3)
Sometimes ACIM offers just an endless list of what I don't want, so long that I get really exhausted. Then it turns it all around and that's when it turns into inspiration for uplifting illustrations.
Lesson 165
A Course in Miracles Workbook
"Abundance dwells in her, and deprivation cannot cut her off from it." (165.6:6)
I am not sure whether ego really yearns to succeed in it or not, but mine sure tries to butt in as much as it can.
But it's no use, the connection just IS.
Lesson 163
A Course in Miracles Workbook
Here's something I needed to get a visual of as the course now challenges to think of death in a new way.
Ah, how many negative feelings does death stir!
…But there's no death,
it's an illusion too…
Lesson 159
A Course in Miracles Workbook
Back in 2014 I was playing around with this idea. The text talks about a storehouse for miracles and so I was inspired to take a look at how it really looks like as an illustration. Well, I can see how easily we drift into this… Not seeing the miracles that are there for us, nevertheless everyone keeps yearning for one.
The answer is closer than we realize…
Lesson 156
A Course in Miracles Workbook
Ta Dah! Exclaims your heart as you step back and out of her way!
Let Love shine light on all you see today!
Lesson 155 sidenote
A Course in Miracles Workbook
Today I reflected on how many years I've spent on learning to recognize ego's ways. I know how to make him purr…
But is that the right thing to do? Or is that moment actually a chance to see beyond it and free yourself from it? (Just make sure you don't let that purring lull you back to sleep)
Lesson 155
A Course in Miracles Workbook
I like to doodle us who chose to come spend time in this world of illusions as hearts that were looking for an adventure.
But no…
Love got here first.
What other choice is there then than to let Love lead the way?
Lesson 154
A Course in Miracles Workbook
When you become a messenger for Love it all starts with you. The messages you deliver are first meant for you and only by giving them away will you understand them. Sweet!
Teach what you need to learn.
The third little Mira(cle)Doodles story booklet is out now!
HOW TO RECEIVE MORE OF WHAT YOU WANT
– This is for You Who Yearns for More Peace –
Here's a little snippet from the book:
"You may think you are already doing so much,
You are loving and kind AF.
But then there's discord
and your life slips into chaos that exhausts you.
Let's not go into the blame mode here,
that would bring only blame back to you.
Let's not go into a fear mode either,
That's on your egos territory.
Let's connect with the peace within
& shine it out!
Phew, there's a way out of this struggle!"
In this booklet I'll tell you a story with six doodles and then how to implement the insights from the story plus there's five extra doodles on giving and receiving that were published in 2015. It is all inspired by the lessons 108 & 126 on giving and receiving.

:: This booklet is available for $5 tiers and above.
By becoming my patron you also get access to two more booklets plus much more! ::
Review IV
A Course in Miracles Workbook
On the last day of the review this is the image that popped in my mind.
Oh boy, how persistent the ego is…
Keeps offering a thought after another, if even one of them would stick…
…And yes, some of them do…
Review IV INTRO
A Course in Miracles Workbook
For ten days now, this is the thought that we hold onto.
"My mind holds only what I think with Love."
All the other thoughts are free to leave.
Poof!
Review IV INTRO
A Course in Miracles Workbook
Imagine yourself throwing that stick and assuming all these changes would take place…
Isn't that what we do when we assume that we are too old/young, too much/little, too poor/rich or whatever too's we can imagine.
The truth about you stays the same. You're Love.
Lesson 137
A Course in Miracles Workbook
The symbol for forgiveness in these doodles ended up being a cloth that Mira uses to wipe off all illusions. But what could symbolize healing I wondered today… And started doodling. Mira is sick in her bed, her nightmare is her illness and then Love jumps in aaaand Ta-Dah! Of course She has a bucket full of water and a broom. She's up to great changes in Mira's mind.
Lesson 135
A Course in Miracles Workbook
Lesson 135
A Course in Miracles Workbook
Something in this sentence brings me great relief.
Wouldn't it be just so wonderful, if truly the body was but an instrument for Love to work through!?
…And then just move on…
Lesson 135
A Course in Miracles Workbook
There comes an attack and it propels you into this cycle where you start thinking of defense, that gives illusions reality and sigh, it is very hard to remember Love in the midst of all those clouds anymore…
I found this lesson about stepping into the flow and unplanned life very interesting!
Lesson 134
A Course in Miracles Workbook
Ah, how easily do we judge each other.
This simple exercise returns us back to looking into a mirror. We are in this together after all.
"Would I accuse myself of doing this?"
Lesson 130
A Course in Miracles Workbook
What you see in the world shows you what you value. This is what I thought first when I read these lines from the first paragraph of this lesson. And it's quite interesting to start to observe my world and see what it actually tells me about my values.
There are moments of absolute beauty, love and light to be seen. And even though the workbook suggests that no compromise is possible, that you can either see the world through fear or love, not both at the same time, it is said that enlightenment is renewed in every moment.
Maybe those loving moments are glimpses of what it could be! And then you tumble down again and fear gets hold of you… Haha! It's like someone is blinking the lights on and off, isn't that just exhausting, oh yes.
Lesson 128
A Course in Miracles Workbook
What if I lifted the burden, of needing to change the world, off my shoulders? What if I trusted more in it and gave it a chance to just be free?
After a long and hard debate with my ego, he quieted down while I was studying this lesson and a song started to play in my mind. Click here to listen what the world sang to me today.
Lesson 123
A Course in Miracles Workbook
A grumpy morning is turned into a pleasant one with a daily studying of something like this.
Raising your thankful eyes to see the beauty of your existence does the trick.
THANK YOU!
Lesson 121
A Course in Miracles Workbook
Forgiveness is made simple with the exercise shared in this lesson: See the light in others and expand that light to everyone, including you.
Forgiveness is about seeing Love shine through. And that is the key to happiness.
"All quotes are from A Course in Miracles, copyright ©1992, 1999, 2007 by the Foundation for Inner Peace, 448 Ignacio Blvd., #306, Novato, CA 94949, www.acim.org and info@acim.org, and are used with permission."
Join my circle at Patreon
to enjoy the newest Mira(cle)Doodles & Doodle Stories
that are not published anywhere else.
Latest ACIM News From the Blog…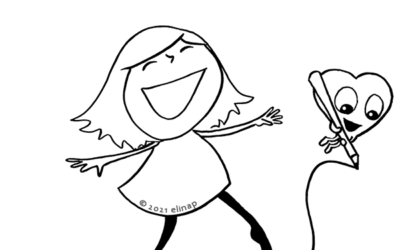 In this month we'll dive deeper into what CREATIVITY is over at Patreon. The 28th doodle story is now out explaining how creativity is viewed in A Course in Miracles…
read more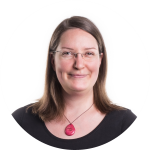 About elinap
Artist & Life Coach. Turning struggles into loving laughter with her illustrations. Creator of Mira(cle)Doodles.
Enjoy more doodles at Patreon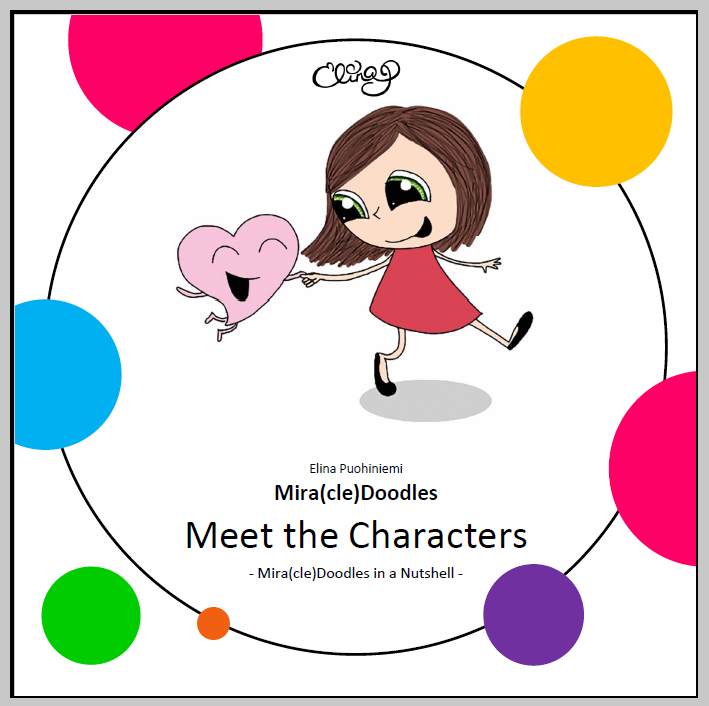 © 2010-2020 elinap – Elina Puohiniemi
Site Designed by elinap