Sneak a Peek at the Illustrations for
Boop, Says the New Moon
by elinap
"Boop, Says the New Moon" is a little illustrated story for kids that tells how creativity flows when you let the natural rhythms take care of it.
Follow along & take right action at the right time, and you'll get to celebrate!
On this page you can see a collection of ink drawings that are going to yet be digitally edited and colored before they are ready to be printed in the book – Enjoy!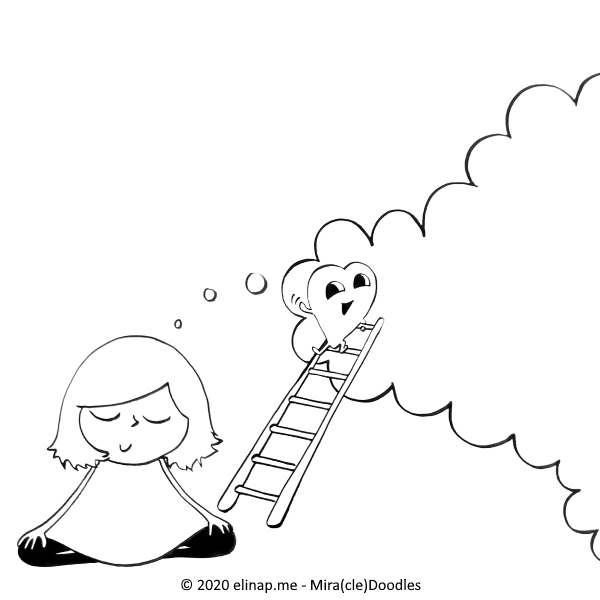 Here Mira shows how her rest enables her heart to go looking for her dream.
… And then on the next spread Mira skips along joyfully, looking for the perfect spot to plant her dream.
Finally she finds a perfect spot, and plants her dream in her life.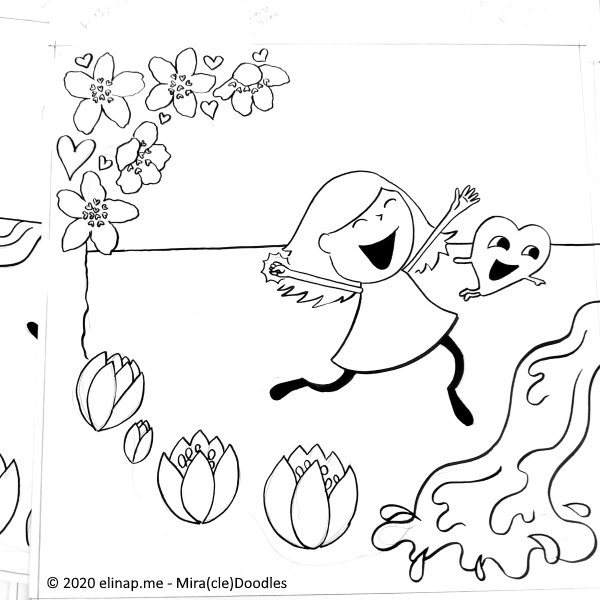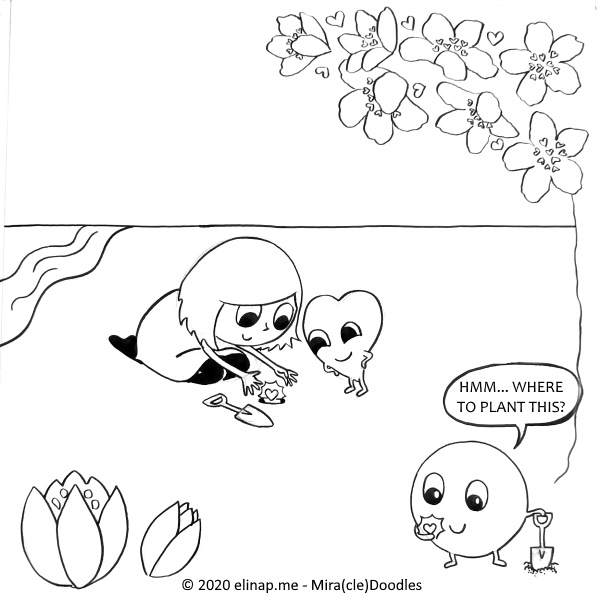 This little moon character is going to be colored so that it shows what stage the moon is in when Mira takes certain kind of action.
In each phase the moon will be doing something that you could be doing at that phase of your creative cycle…
How about a bubble bath?
Not all of the drawings will be included in the book, but I had fun drawing plenty of them…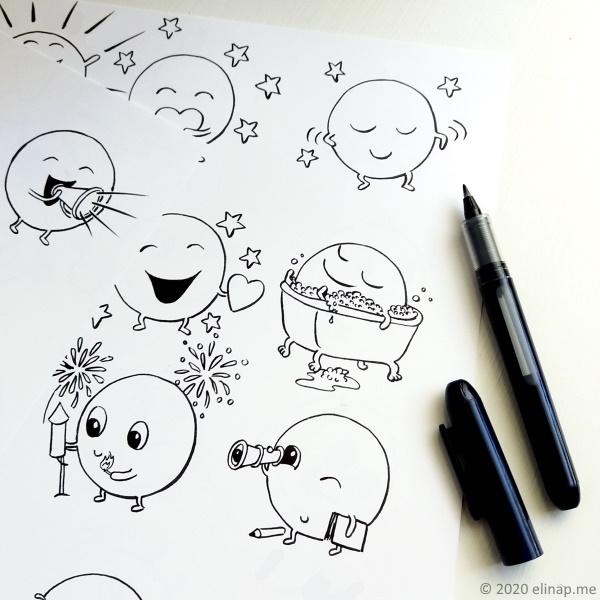 So the story follows along a creative cycle from planting a seed to growing it into fruition, which makes it a pretty ordinary story. But it is all metaphorical!
What makes it interesting is how the illustrations show how all the layers of different seasons, moon phases and times of the day support different stages of creation and taking action accordingly.
All of it is of course hidden in the story for the child readers, and not spelled out, but it lays the foundation for them to embrace their cyclical nature when the time comes.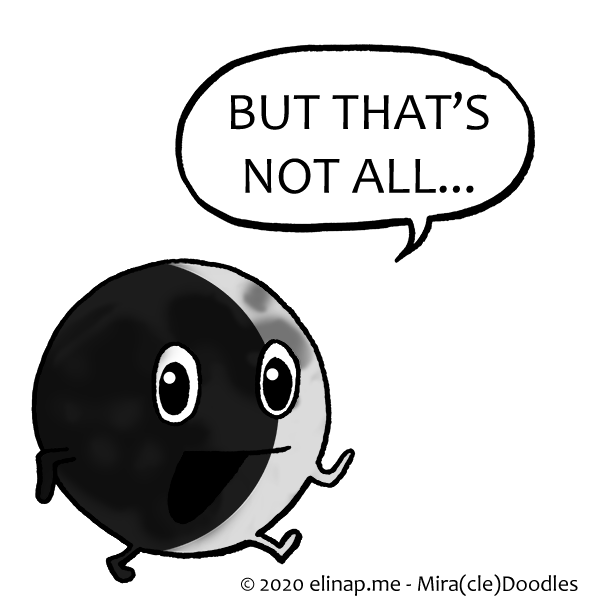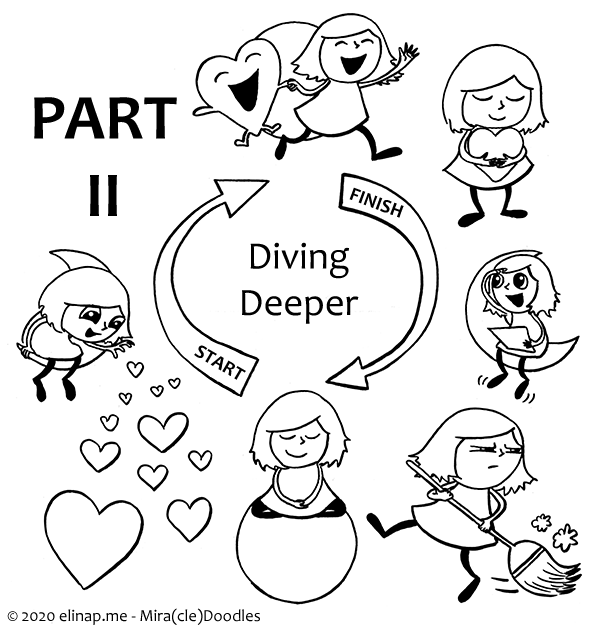 For diving deeper into laying the foundation and embracing your cyclical nature, I'm planning on including Part II in the book.
In part II I'll explain all the seasons and phases in more detail. Also what was really fun was figuring out what kind of challenges we can run into in each phase and then showing with illustrations what to turn your attention to instead.
To make the book yet a bit more playful I'll include some coloring exercises in it too – either in the book or as digital downloads available online.
These fun little worksheets will allow you to discuss everything in the book with your child and color through the whole creative cycle from rest and dreaming to wrapping up the journey and celebrating (with fireworks of course).
And top it all at the end of the cycle you can tug your heart in bed to rest and dream a new dream and be ready to start again!
It's a cycle afterall!
Now I have all the illustrations inked up, and ready to be scanned, digitally edited and then colored. Also I'm working on the finishing touches on writing the story, before I can make the first mock-up version of the layout in black & white.
This has been lots of fun to put together so far!
68 pages of a picture book that will serve both children and their mothers or other adults they read the story with.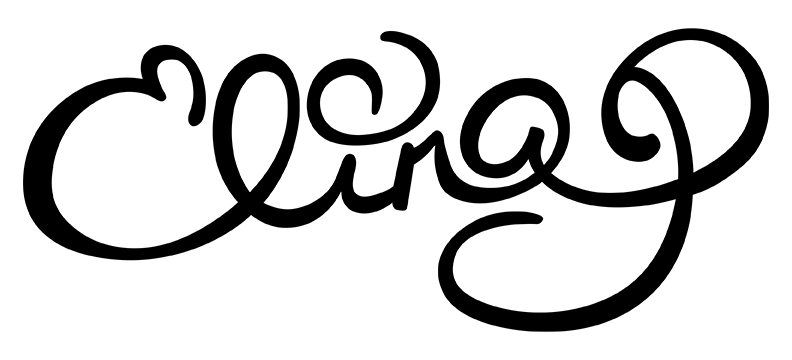 © 2010-2020 elinap – Elina Puohiniemi
Site Designed by elinap