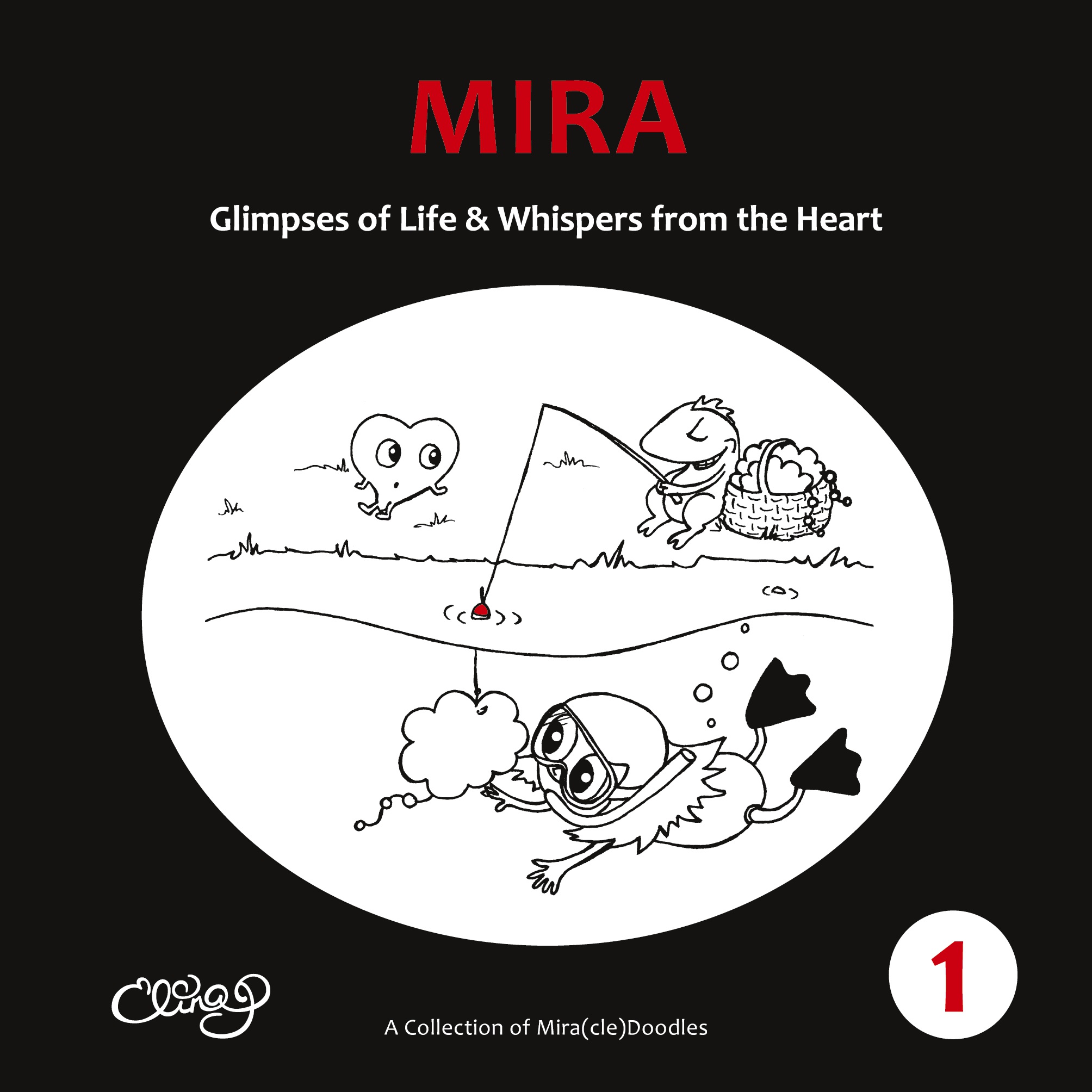 Glimpses of Life &
Whispers from the Heart
A Collection of Mira(cle)Doodles
Volume
1
by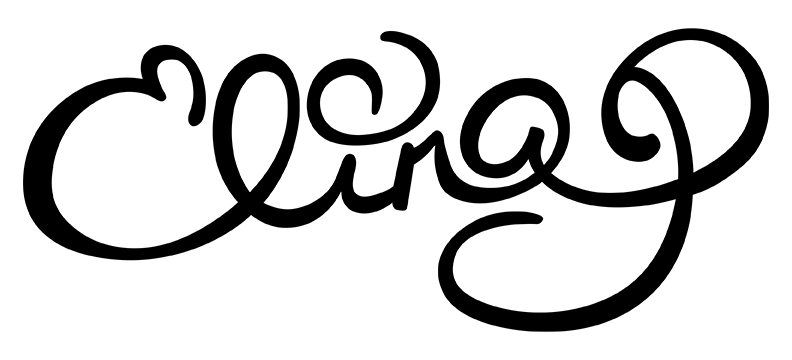 Choosing
Love

over fear becomes easier
when you can smile and laugh with Mira's experiences.
A whimsical collection of doodles that illustrate Mira's journey of choosing to follow her heart over and over again (No matter what the ego does).
The doodles in this collection were drawn daily in October 2018 & 2019, inspired by the one-word prompts of Jake Parker's INKTOBER challenge. They are presented in the same order as the prompts were given, with four short stories in between.
Four Short Stories Included:
"RISE LIKE A PHOENIX"
A story of burning out, and getting up again

"WHAT YOU FOCUS ON GROWS:
THE STORY OF A WHALE UNDER MY RUG"
A story of Mira's journey from being burdened by her past, and releasing the burden
"WHEN YOU FIND YOURSELF IN A NIGHTMARE…"
Mira's last nightmare ever
In this story she learns to make them go away for good

"A CASTLE IN THE CLOUDS"
The ego's power over Mira falters

"MIRA makes me feel happy and optimistic. The drawings are simple but offer profound insights into how we can approach spirituality with more lightness, and joy and less drama, and pain. Mira shows you how you can transform the hard "stuff" of life into opportunities for more love and ease."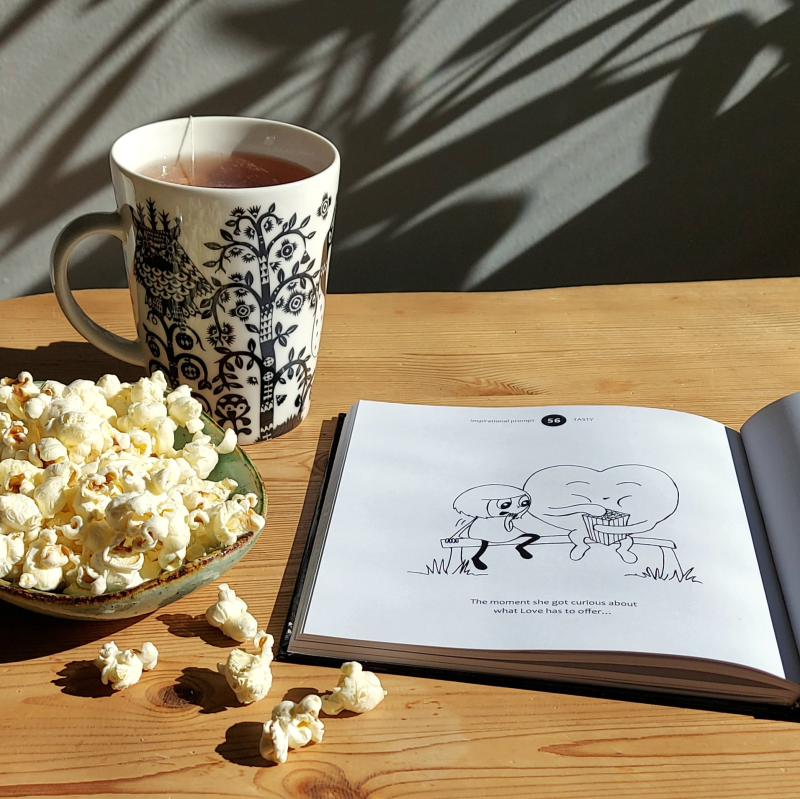 With MIRA's help you'll see how you are never alone with your struggles.
"MIRA shows you how to navigate life's hardships, see the ego's tricks for what they are, and return to love. With just few words and simple drawings she leads you on a direct and clear path to deep life lessons and conjures feelings of joy, compassion, courage, and hope."
In

MIRA

You'll find…

120 pages of doodles and stories, and will meet: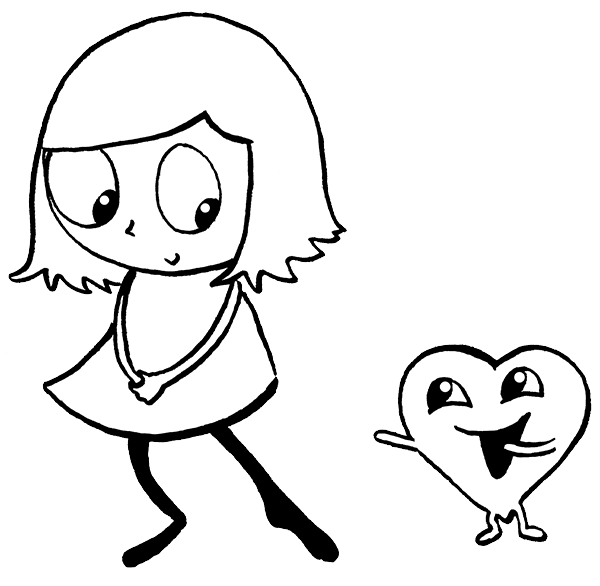 Mira & Her heart
MIRA is an ever-curious, joyful inner child who loves to follow her heart and what's there not to follow because…
MIRA'S HEART represents inner guidance, intuition, inner wisdom, soul or true self — choose whatever word you want to use. She symbolizes the Love that we are.
Other characters in the book include a lizard as the ego, a whale, a horse, stars and many more – All drawn to help us move forward, towards more light & Love.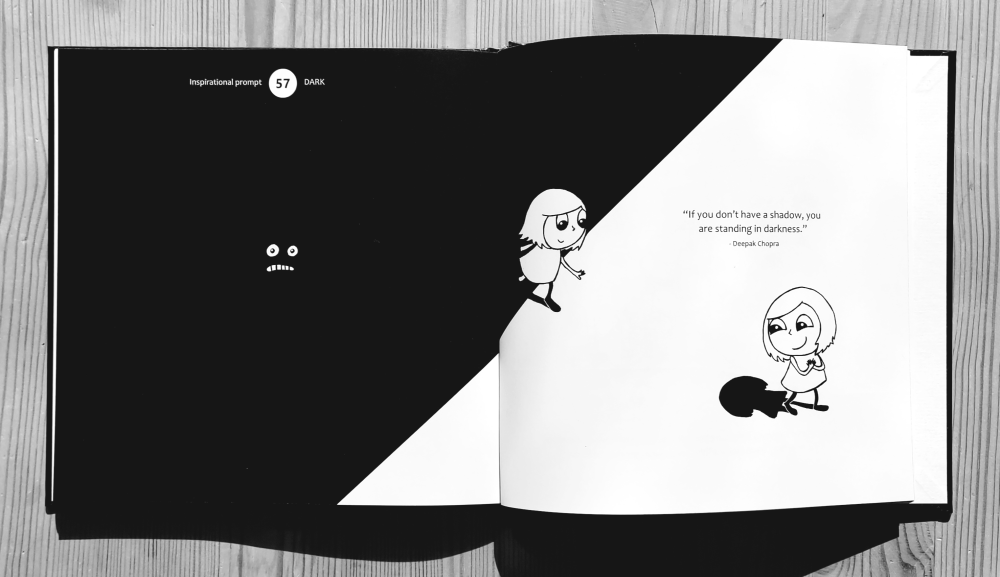 "Keep Following Your Heart!"
That's Mira's message in a nutshell
— Book Bonuses —

when you buy

MIRA

from elinap shop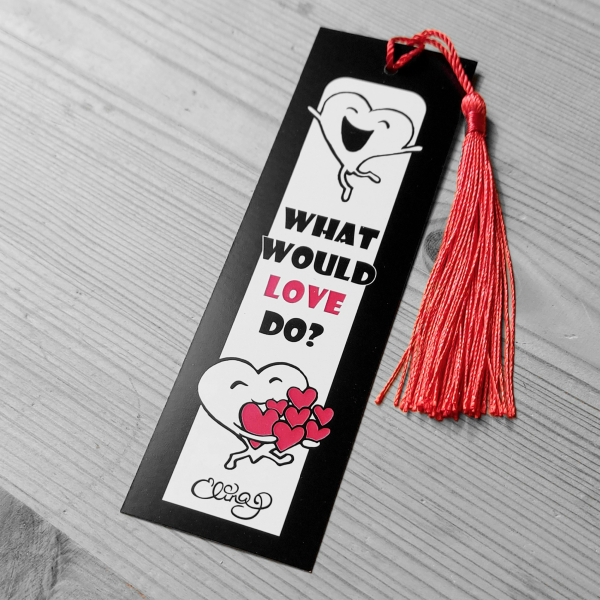 What Would Love Do?
– A Bookmark –
Limited edition
This loving reminder to keep following your heart will be slipped in the package when you buy MIRA – Glimpses of Life & Whispers from the Heart from elinap shop.
It's not easy to remember to listen out for the whispers from our heart, but maybe when we see this bookmark, we remember to ask!
A loving answer will follow and inspire us to bring more and more Love in the situation.
(2,50 € Value)
Bonus PDF 1 – A Mira(cle)Doodles Story
A Journey from Fear to Love
Mira's journey of returning back to Love + Musings on how to implement the story insights in your own life.
(5,00 € Value)
Bonus PDF 2 – A Mira(cle)Doodles Story
What Would Love Do?
Shows inspiring examples of what Love would do in different situations + A journaling exercise to find yourself out of any rut that your ego has possibly pushed you in.
(5,00 € Value)
Download the Bonus-PDFs after purchase from your confirmation email. No newsletter sign-up necessary.
Book bonuses are available until the end of the year 2022 unless otherwise noted.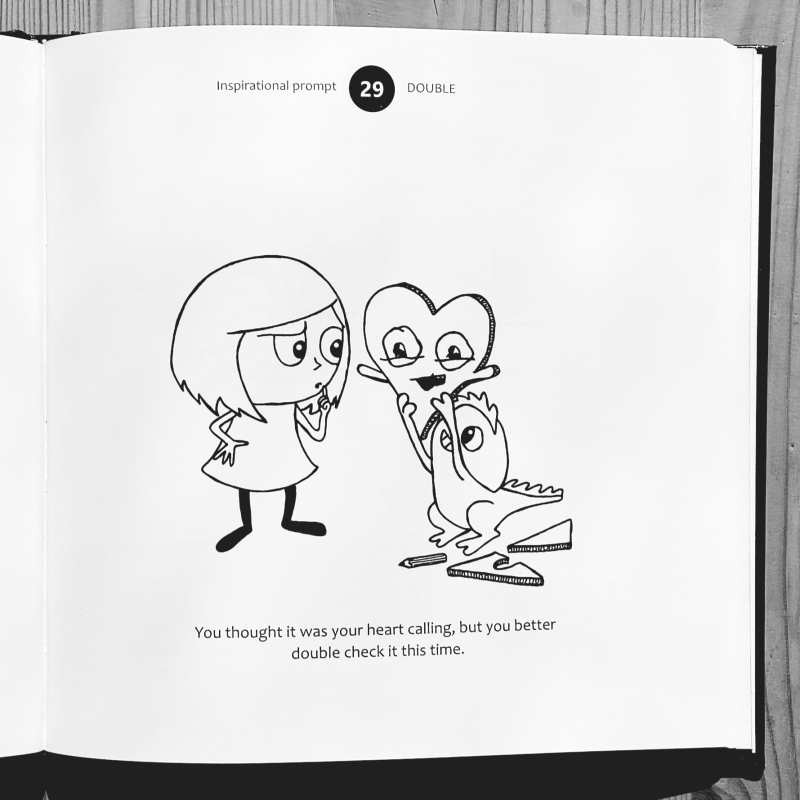 Elina Puohiniemi aka

elinap
An artist and life coach from Finland.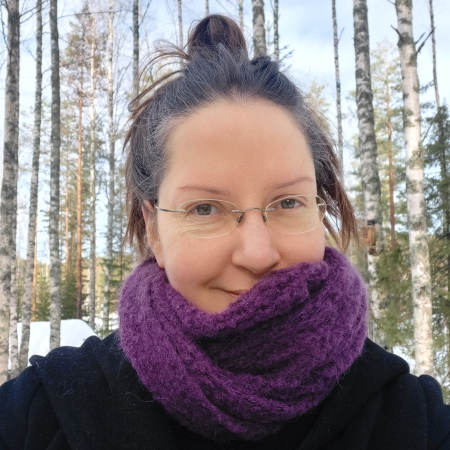 Elina Puohiniemi, aka elinap, is an artist, life coach and the creator of the Mira(cle)Doodles series. She has been illustrating her spiritual path with doodles since 2010. For the past eight years, she has explored life with Mira, her doodle character.
Elinap lives in Finland with her husband, their two teenage sons and a poodle.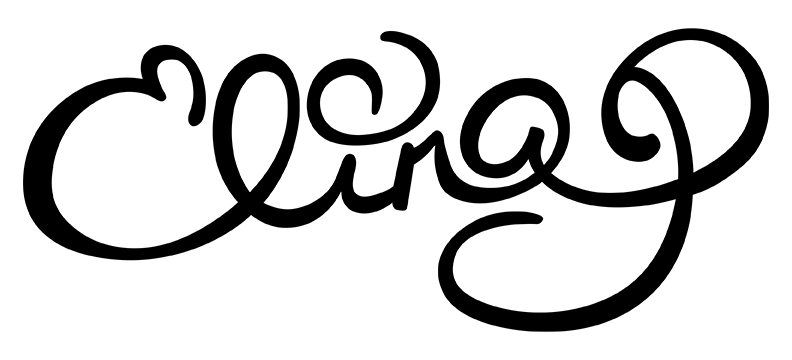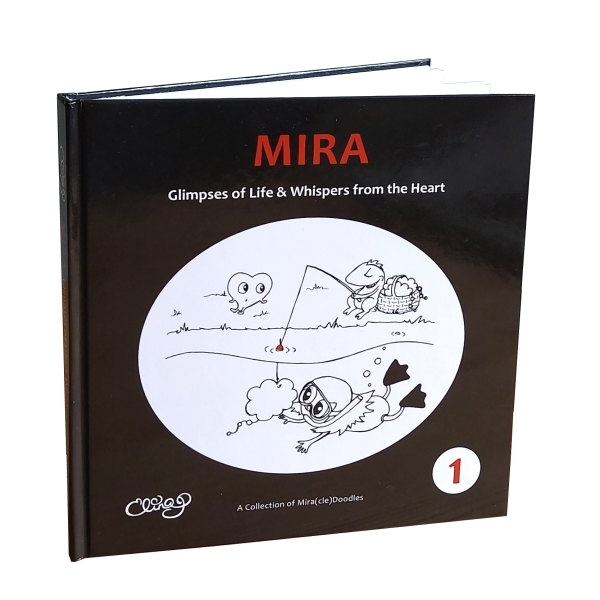 © elinap – Elina Puohiniemi 2022
Get a signed copy with bonuses from