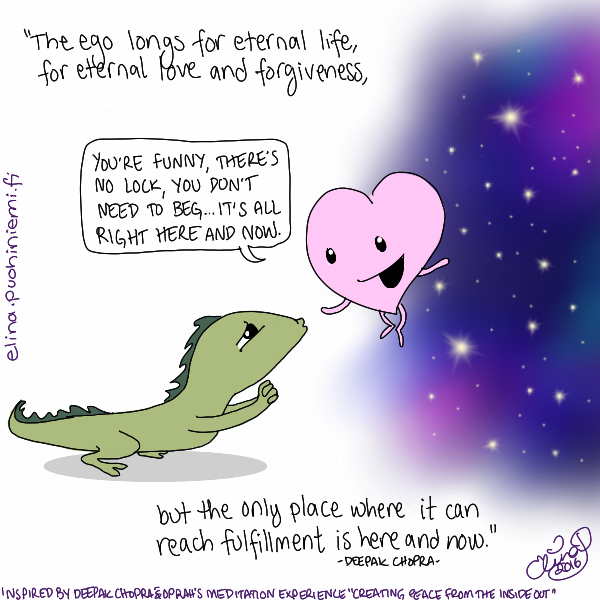 No need for tricks!
The peace we long for is here at our fingertips!
I hope you had as much fun with the meditation experience as I did. This time I finally feel the calling to invite daily meditation in my life. I've been participating in these challenges since 2013 so it's about time!
Thank you everyone for taking this journey with me, you are awesome!
See all the Meditation Experience Mira(cle)doodles at Pinterest. There are already 148 insights doodled from these meditations.
All of these Meditation Experience doodles are inspired by the journey of the 21 day Meditation Experiences offered for us free by Deepak Chopra and Oprah Winfrey.