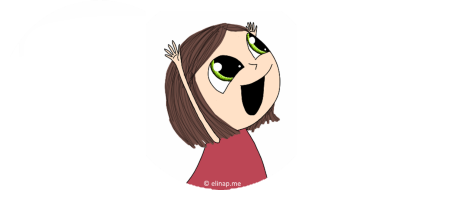 Keep Up the Vibes!
$3 or more per month 
Start Your Month with
a Delightful Doodle
Posted on the first Monday of the month
Uplifting & Inspiring!
Comes with the notes and insights I come up while doodling
Introduces a monthly theme that the other two tiers will build upon
Be part of Mira's inner circle
& feel the love
One new doodle every month coming to your inbox.

Not published anywhere else!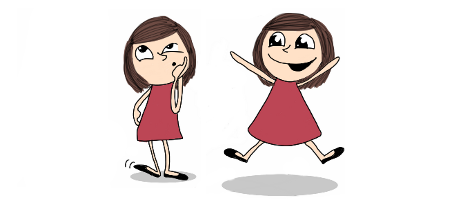 Insights & Inspiration
$5 or more per month 
Deep Dive into the World of Miracles!
Posted on the 15th of every month
Uplifting & insightful deep dive on the same theme the monthly doodle represents
It could be one comic strip on a page, PDF-booklet or maybe a shorter story but in full color.
Mira makes any heavy and obscure theme feel light and lovely!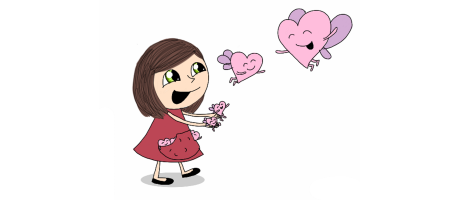 Dive Deeper
with Coloring

$10 or more per month 
Coloring relaxes your mind & connects you with your inner wisdom
Posted on the 16th of every month
Meditative coloring exercises that help you relax and tune into your inner wisdom about the monthly theme
Inspires implementing what I shared on the doodle story the previous day or to rewrite your story about the monthly theme in a way that serves you the best.
For us who learn and implement the best by DOing things, rather than just reading them.
All Patreon tiers include a sneak peek

On the projects I'm working on
+ all the rewards that come with the lower tiers.

And unlock over 200 patrons-only posts.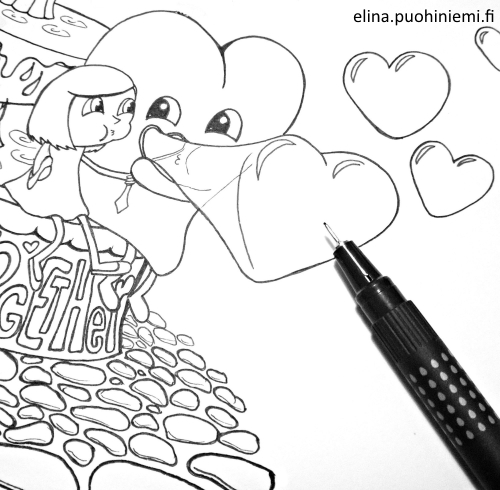 DreamDoodles
Your Dream as a Coloring Picture
You have a dream, you have a goal, a feeling you'd like to have more in your life and now you can have it visualized as a coloring picture drawn by elinap.
When you color your DreamDoodle, you spend time focusing on what you want from your life, and what you focus on grows!
Coloring relaxes your mind and let's your heart sing with all the colors of the rainbow – Find your treasure at the end of it by ordering your own DreamDoodle today!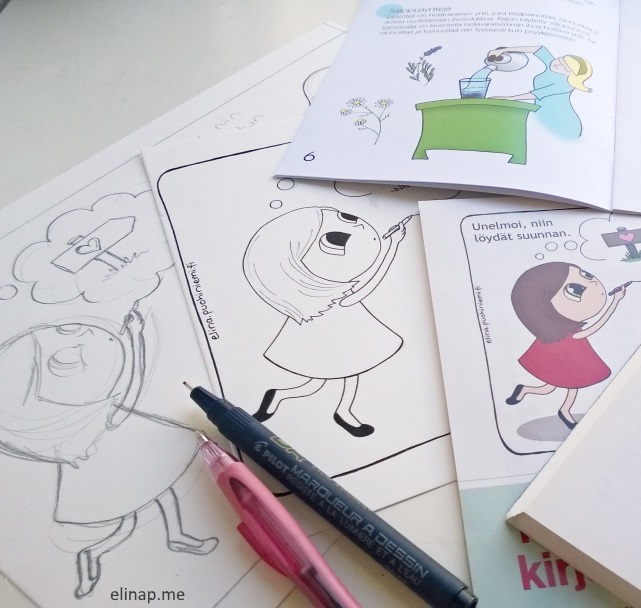 Illustrations
If you are interested in illustrations for your books, educational material, blogs or other publications send me a message with the contact form below and tell me what you'd need, your schedule and budget.
Here are some example prices
Character design for your own character starting from 297 €.
Digital doodle illustration for your blog or other commercial use starting from 111 € / picture.
Prices for customized illustrations depend on so many criteria (for example color or b&w, digital or print, number of pictures) that it's better to start with sending me a message – Let's chat!

Elina Puohiniemi
Vantaa, Finland