Bite-sized Visual Wisdom
for seekers of Love &
Inner peace

– Illustrations that connect you with the

Love

that you are –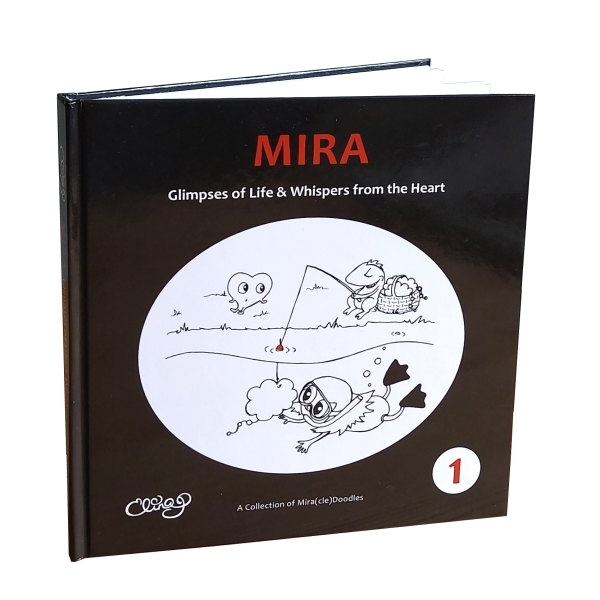 MIRA
Glimpses of Life & Whispers from the Heart
A Collection of Mira(cle)Doodles – Volume
1
Choosing Love over fear becomes easier when you can smile and laugh with Mira's experiences.
A whimsical collection of doodles that illustrates Mira's journey of choosing to follow her heart over and over again (No matter what the ego does).
120 pages of doodles – Including four short stories.
Bring Yourself Back to
Love
If the end goal is to be happy and joyful, why not have fun on the way!
Uncomplicated, yet deep.
Mira(cle)Doodles are illustrations from a spiritual path, born from a need to question the ego's ways and to follow the heart no matter what comes your way.
Inspired by inner musings about life, they simplify and explain life's struggles and spiritual challenges with a loving twist – They show how it's possible to choose Love and be at peace in any moment.
"Mira(cle)Doodles are just always so sweet and uplifting. It's like an extra scoop of self-love."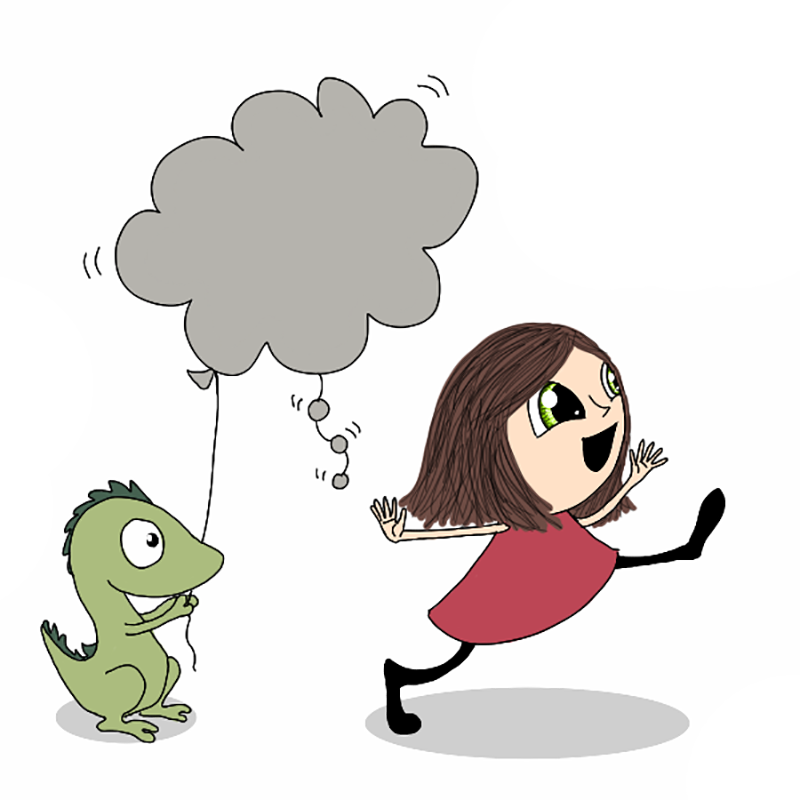 Mira isn't accepting ego's (the lizard) suggestions for thoughts no longer, she knows there's so much more to life than that…
Mira
 Mira is an ever-curious, joyful inner child who loves to follow her heart and doesn't stop, even when the ego butts in.
MIRA'S HEART
Mira's heart represents inner wisdom. She symbolizes the love that we are. A love that is all-encompassing, all-accepting.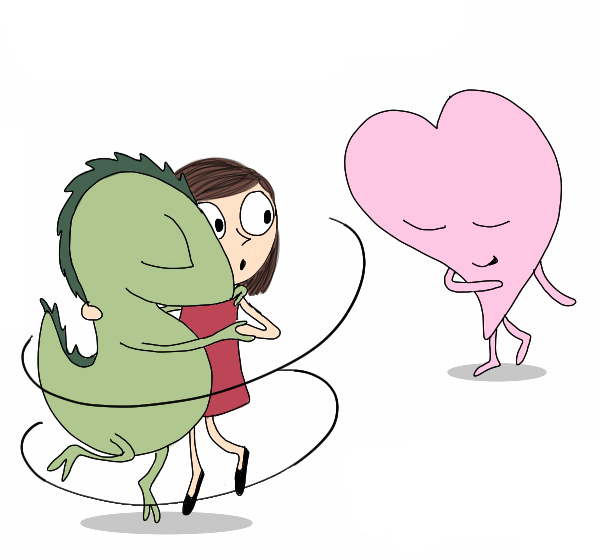 It's time to stop dancing with the ego and accept your heart's invitation instead!

A Lizard
A lizard symbolizes the ego. It represents moments when we try to play it safe and make decisions from our primary brain (also called the lizard brain). 
The Universe
The universe appears in the doodles every now and then to nudge Mira gently in the right direction.
How does it feel to be held by the universe?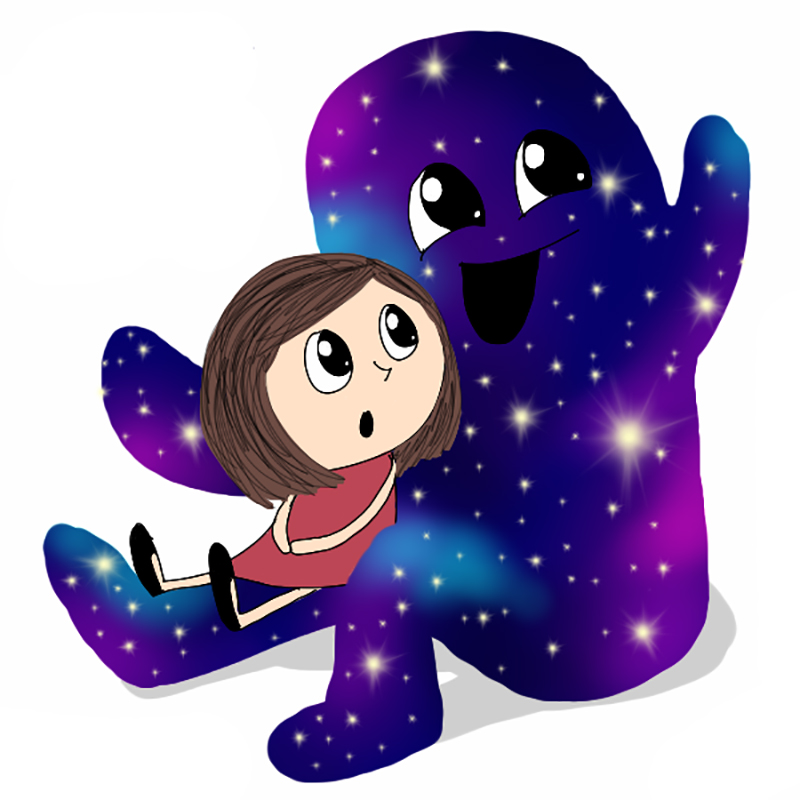 Other characters in the stories…
SANDY – Mira's best friend,
STARS to represent miracles
+ horses, whales, and many more depending on what the stories are about.
Learn more about Mira and her friends by signing up for free weekly Mira(cle) Monday newsletters.
"Delightful characters. Making complex ideas accessible and light."
Mira(cle)Doodles live online
before being put in between covers.
In the newest (and first) Collection of Mira(cle)Doodles MIRA – GLIMPSES OF LIFE & WHISPERS FROM THE HEART you can enjoy Mira's company and see learn how she navigates life's hardships by following her heart through it all.
In THE FOUR PHASES OF CREATIVITY you can find out how to have your creativity flow freely and naturally by embracing cyclical living.
The home for Mira(cle)Doodles has been on PATREON since 2016. The newest doodles are posted on the first Monday of each month. Your support means the worlds to Mira, let's do this together and make her sweet and uplifting vibes spread wide and far!
You can also find dozens of old favorites on the THEMES page.
Receive a weekly doodle delight in your inbox, and stay tuned – You'll be the first to know about new doodles and books.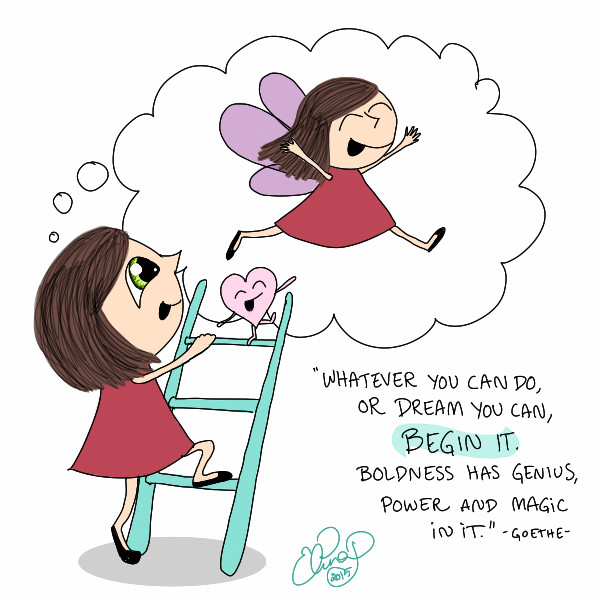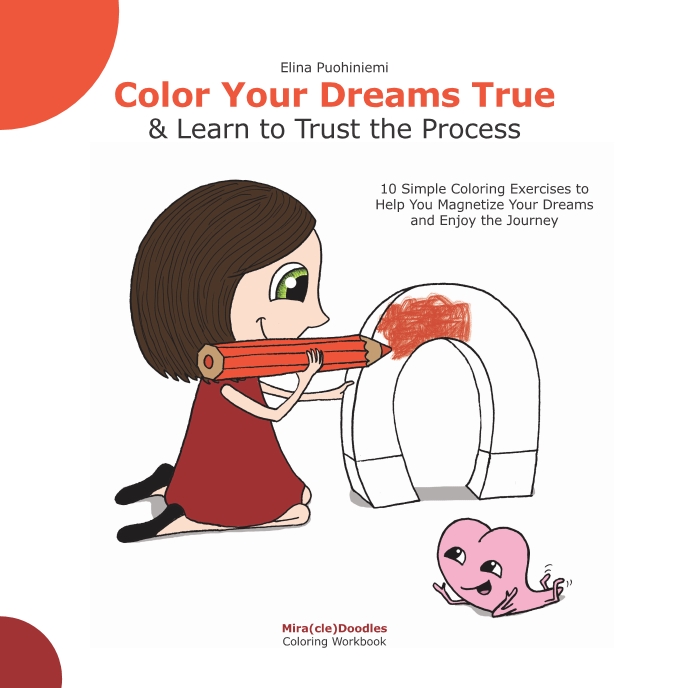 Published in 2016 – No longer available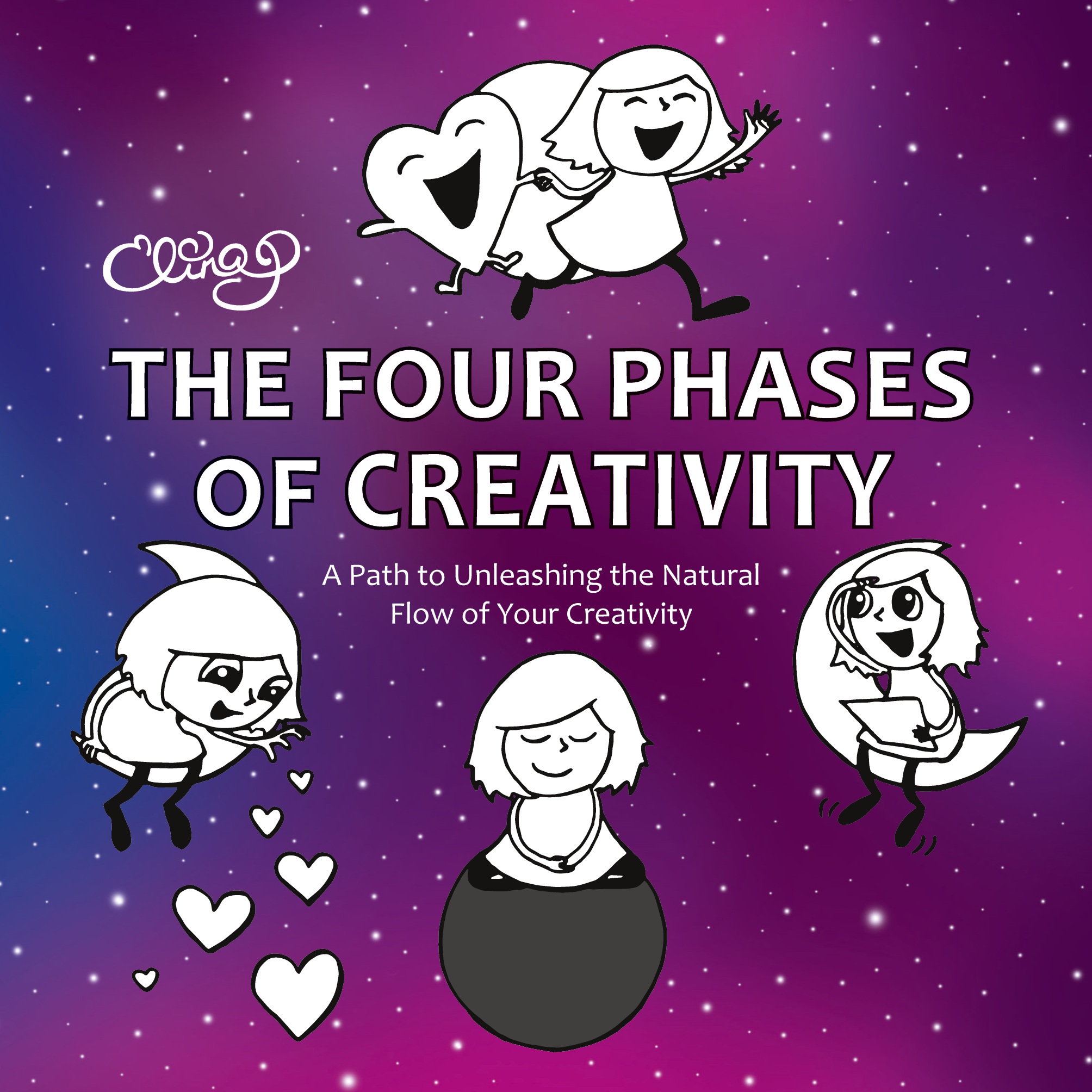 Published in 2021 – 2nd edition & paperback in 2022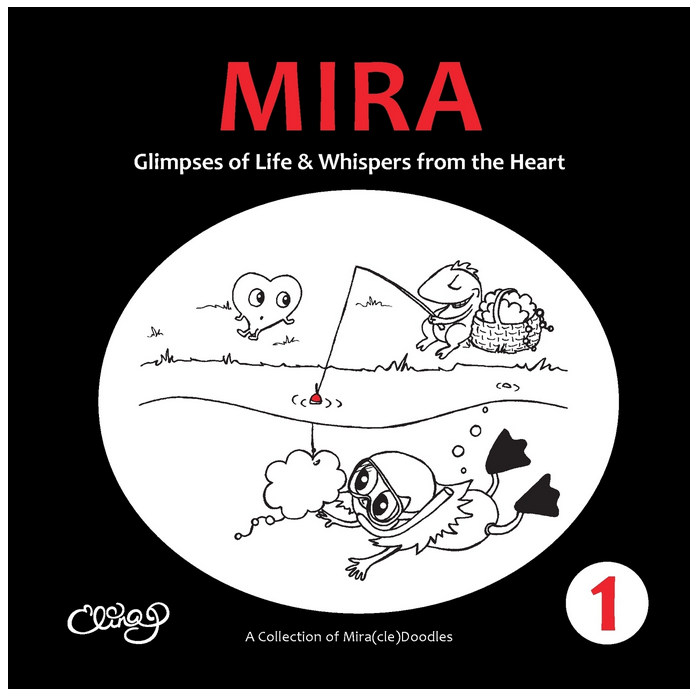 Published in 2022 – Paperback in March 2023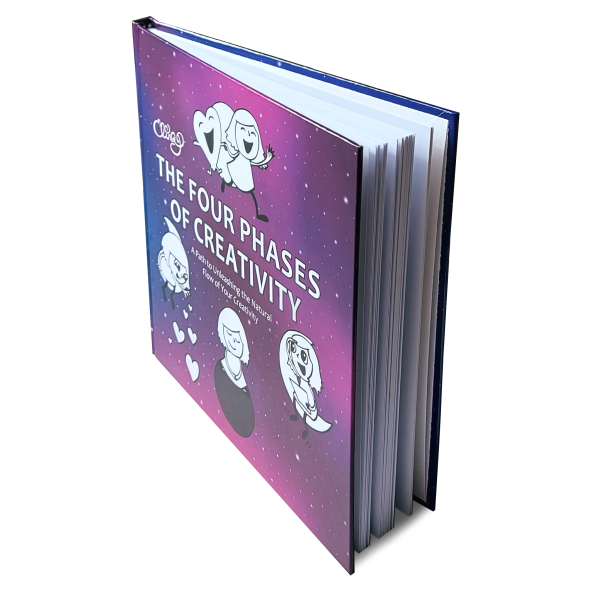 The Four Phases of Creativity
A Path to Unleashing the Natural Flow of Your Creativity
An interactive guidebook that holds your hand through your creative projects, helps you get unstuck by bringing you back to Love and go through the obstacles that the ego might throw at you when you are singing your soul song.
By drawing wisdom from nature, connecting the four moon phases to creativity and cyclical living elinap shares how creativity becomes a natural part of your life.
Illustrations lead you through the process in their MIRAculously delightful way and journaling prompts help you stay connected with your heart, and your dream, so that you'll always know what steps to take and when – To make your dream come true.
Signed copies available at
Or
Check out your favorite online book store or choose one from the lists below
To be released on March 20th, 2023
Signed copies available at
Or
Check out your favorite online book store or choose one from the lists below