Creates Illustrations & Books
A Story of Chains & Ball(oon)s
Written & Illustrated by elinap
Here Mira goes through a transformation and releases something she had carried with her for a long time. THIS is deep shadow work.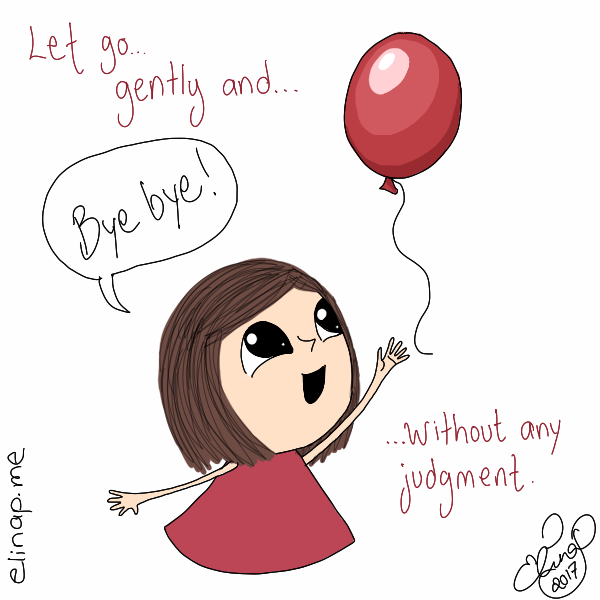 Mira visualizes the rules she has made up as a child in a balloon which she gently and without judgment now let go. It flies away – Bye bye!!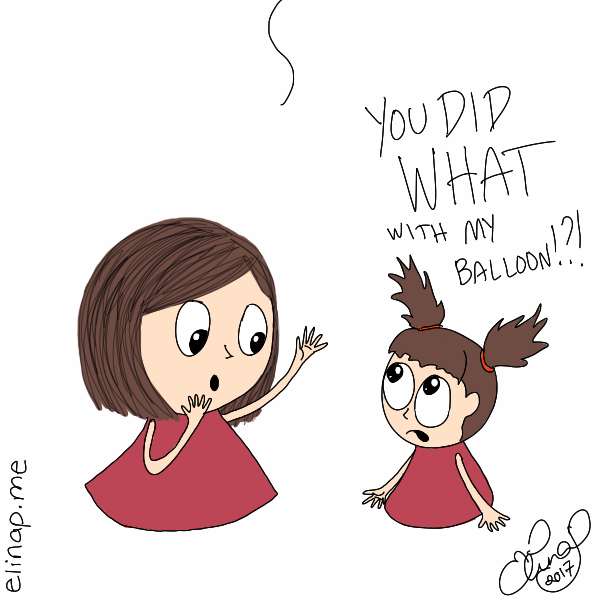 Noooo!!! Shouts a voice from the past. One that relied on that balloon.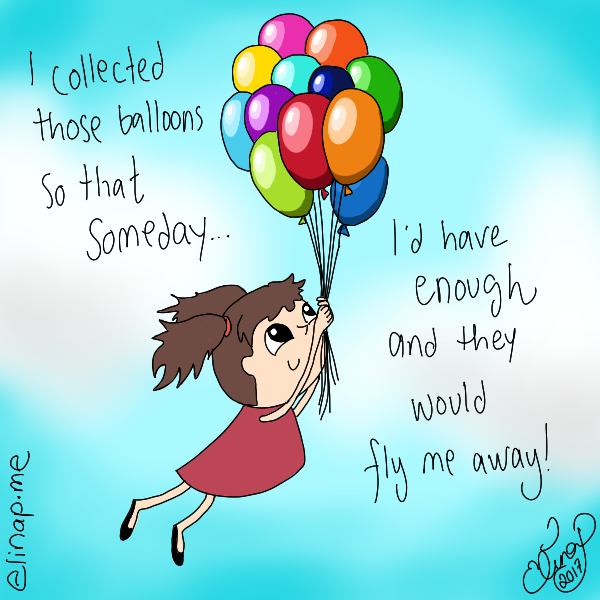 She had a dream that if she just collected enough balloons (In this case rules about life) she could someday fly away. Those balloons were very dear for her. She held on to them tight. But as the time went by…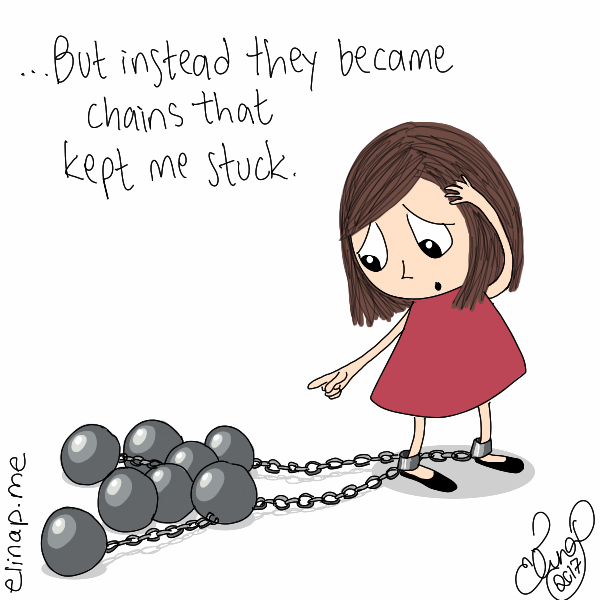 ..As the time went by those balloons became chains and balls she dragged along. It was impossible to collect more of them or she would stop completely. She got stuck. That weight weighted heavy on her. She felt smaller and smaller and had forgotten they were supposed to be light and FUN and make her feel safe. Those balls were now all she could think of. Quite depressing! And here she learnt that as an adult she can release them. Seeing what they did to her helped her see that they had served their purpose already. She cut the chains and let go of the ball(oon)s gently and without judgment…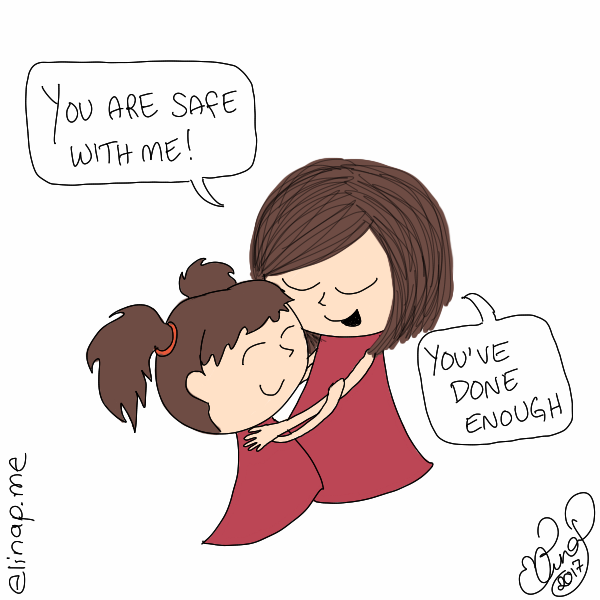 As the balloons flied away happily she embraced that tiny girl she had once been – so enthusiastic about the bright and genius balloons! She thanked the little girl for helping her safely into adulthood and told her that she had now done enough. She convinced her that she's got it from here. She can relax. All is well.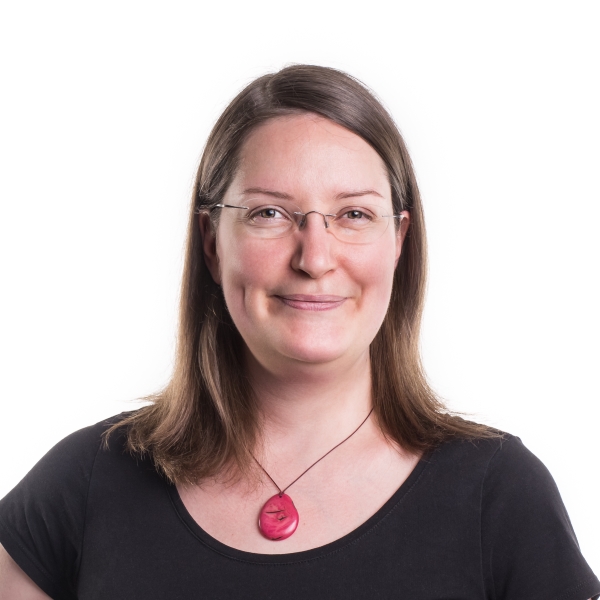 Artist, Illustrator, Author & Life Coach. Turning struggles into loving laughter with her illustrations.
Creator of Mira(cle)Doodles.
Enjoy more doodles at Patreon