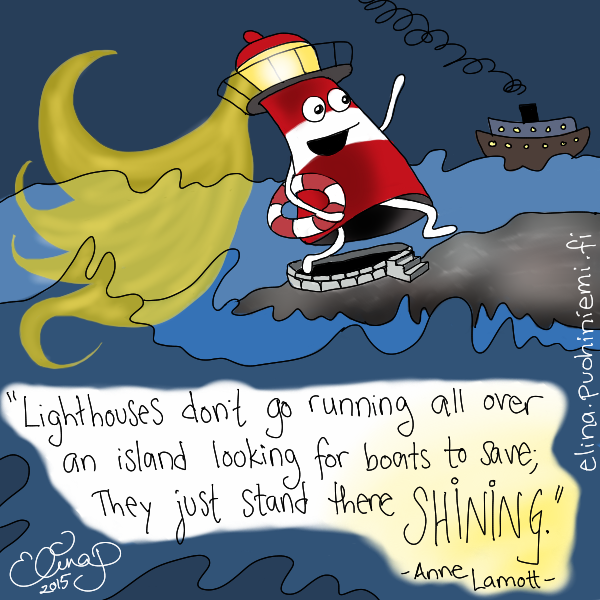 Become a Lighthouse!
This doodle, even though it's missing Mira's presence,
symbolizes the lessons that June has gifted me with.
In late May I started to study the powers of feminine energy and the deeper I go there,
the more it seems to be about quieting down, listening to your intuition and allowing..
Actually receiving the greatness of life. It's all about becoming a lighthouse!
What could you drop off your To do list right now?
What is one thing you do too much?
I challenge you to stop and shine this week.
Be a lighthouse!
A free coloring exercise is coming up in the next Mira(cle)Monday Newsletter on next Monday
and it will lead us into surrendering to the awesomeness of life. How sweet is that! Sign up now!