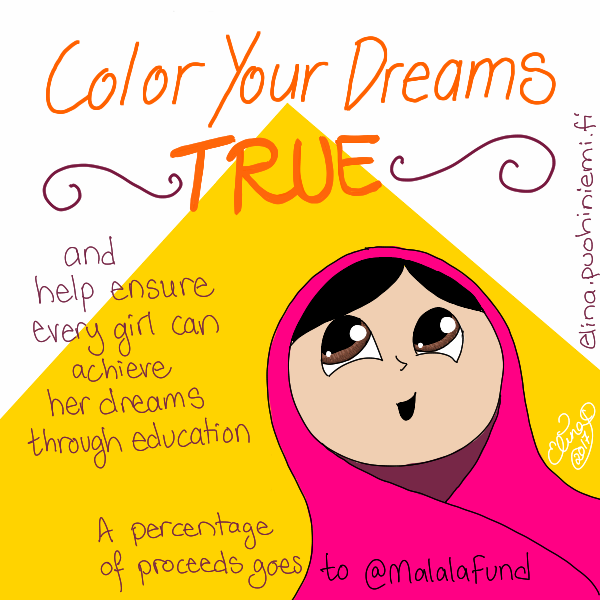 I AM BEYOND EXCITED!!
I published my book "Color Your Dreams True & Learn to Trust the Process" one year ago today and decided back then that I will make a donation on its first anniversary (and every anniversary) only that I didn't yet know where.. Now I've been asking around and found Malala Fund!
I love learning and I love that here in Finland we have such a freedom to study whatever we want and almost as long as we want (for free) and THAT is something I'd love every girl (and boy) to experience!