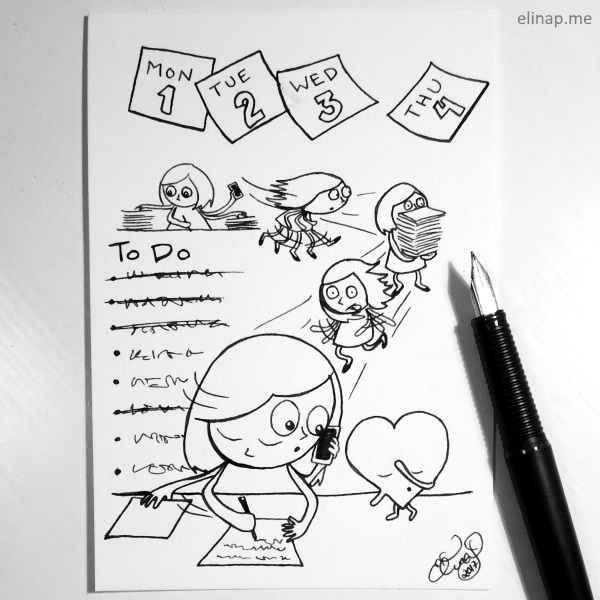 In December I'm drawing emotions represented for us by Mira, her heart and other friends.
Daily Doodling – BUSY
There are moments in her busy life where she notices her heart and just gives her a sideways glance.
This was me last week. I was really busy for a period of time. I knew it was only for a short while. But when I crossed over the last line on my To do list my heart gave an extra jump. It was relieved. So now I have rested and feel refreshed.
If you are running around, remember to rest.
I'll share these daily again on my elinap page over at Facebook too!
Click "See first" and you'll be in command of the algorithms.