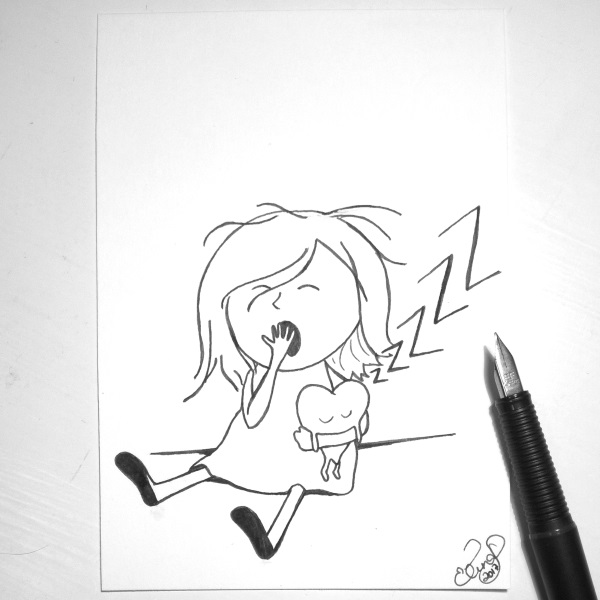 Daily Doodling – Drowsy
Since the beginning of October I've been creating daily drawings in ink, so this is the 62nd drawing of those. In October it was about #inktober, in November I drew character strenghts represented for us by spirit animals and now in December I'm asking my sons to name emotions and this is what came up for today.
I think they might have looked at me when they said it – This is exactly how I feel. My heart is full asleep and there's no connection to a creative flow, except for this little while. This took me eleven and half minutes to create and now I'm going back to bed. 😀
I'll share these daily again on my elinap page over at Facebook too! Click "See first" and you'll be in command of the algorithms.