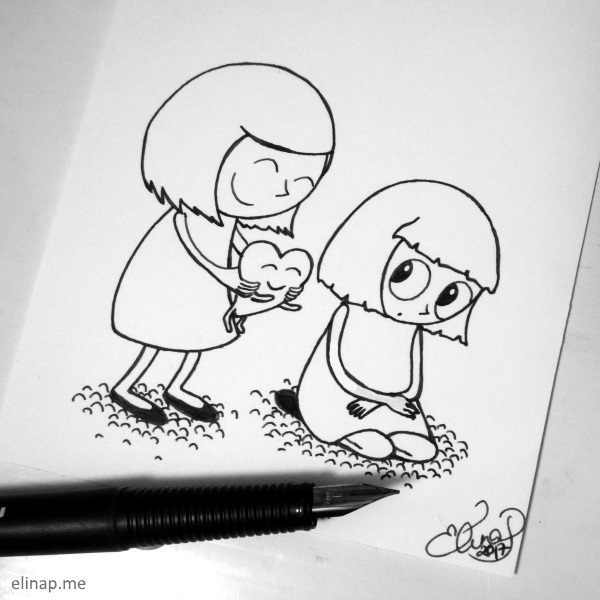 In December I'm drawing emotions represented for us by Mira, her heart and other friends.
Daily Doodling – UNSELFISH
Having the courage to give with your whole heart is ultimate unselfishness.
Sandy is a little amazed by this act, but I think she's only a blink of an eye away from smiling and rising up and giving Mira a big hug!
I'll share these daily again on my elinap page over at Facebook too!
Click "See first" and you'll be in command of the algorithms.