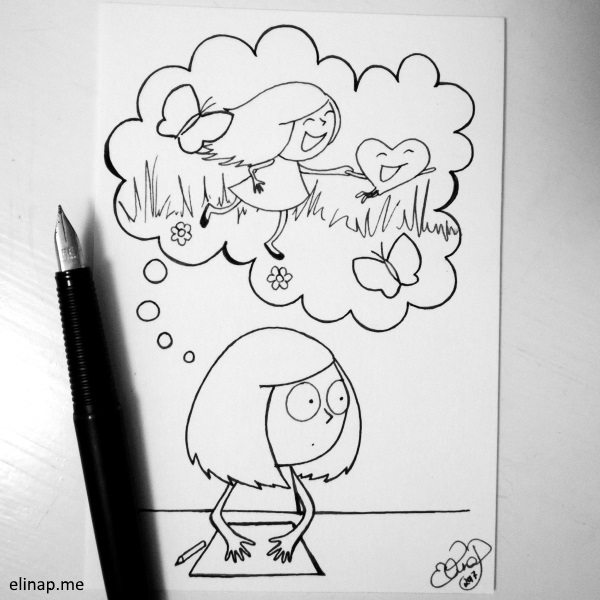 In December I'm drawing emotions represented for us by Mira, her heart and other friends.
Daily Doodling – Zone Out
What happens inside when you zone out?
Is it all about dancing on a beautiful field with your heart and wildest dreams?
It's a fun mystery.
I easily drift into my own inner worlds and they are so much fun!
I'll share these daily again on my elinap page over at Facebook too!
Click "See first" and you'll be in command of the algorithms.