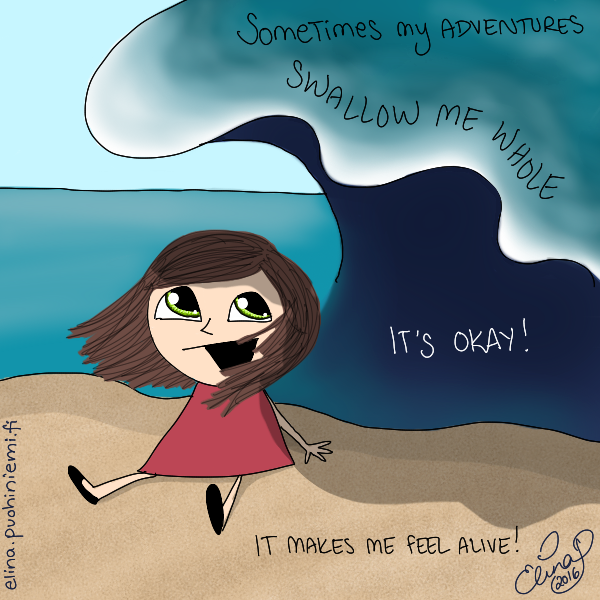 I have the tendency to dive all in.
These past weeks I've been doing amazing and deep shadow work that has taken much of my time to process.. I get a lot of doodle ideas, but we'll see what will manifest visually out of my pen yet. This one was doodled last year (not yet published though) after one episode of intense emotional work I did. You know it's really okay to just go all in!
Even if it was a tsunami of emotions it will wash over you and then you'll shine so much brighter afterwards.