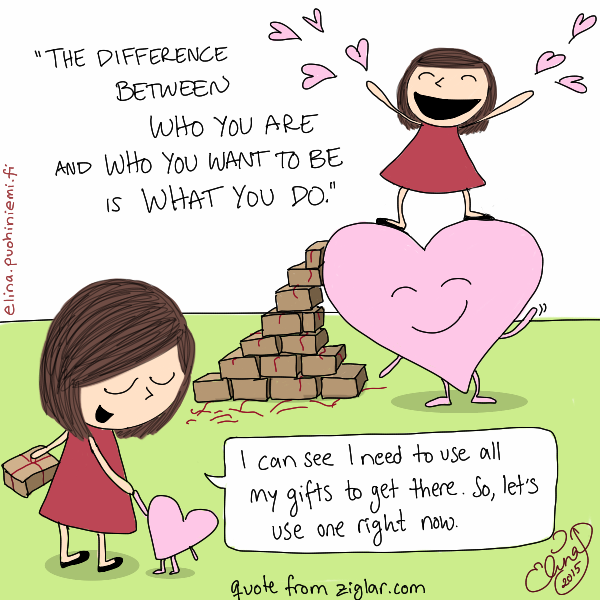 A Message From Mira: How to Be Who You Want to Be?
What are your gifts?
What strenghts of yours can you use to get yourself going and being who you want to be?
Who do you want to be?
Welcome to Follow Mira on Fb
Mira posts her sweet weekly reminders over at Facebook!
Click "See First" and you'll never miss it on your newsfeed!