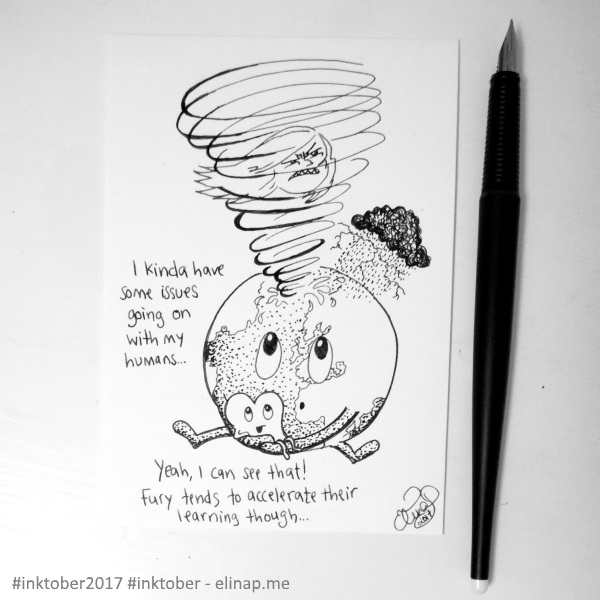 Inktober Day 21 – Furious
This picture was inspired by a moment I took watching old photographs.. Lol! Just observed this tendency to be furious before some huge change in my life.
And then of course it looks like the hurricanes that we have on our planet around this time of the year.. The fury of the hurricanes seems to teach kindness, people help each other so much!
Choose love!