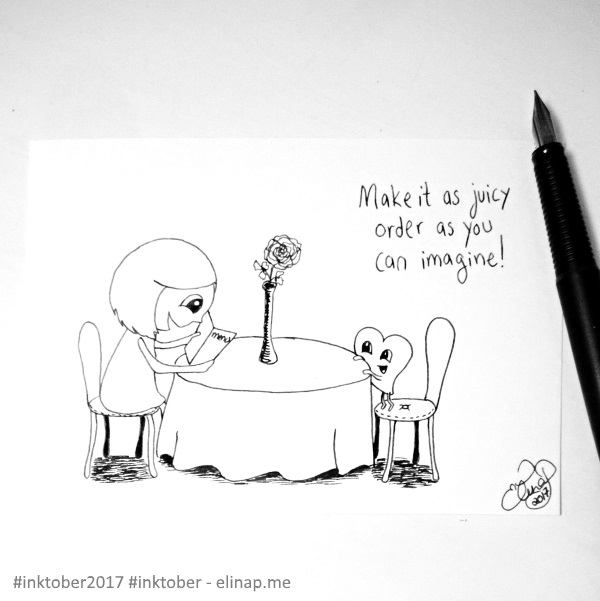 Inktober Day 23 – Juicy
When you order from the Universe's Menu you are free to choose ANYthing!
And oh wow that is hard to believe sometimes..
But what if just for today at least..
What if you could dream yourself doing ANYthing you wanted
and being who you really wanted to be!
It's worth to try – It's so much fun!