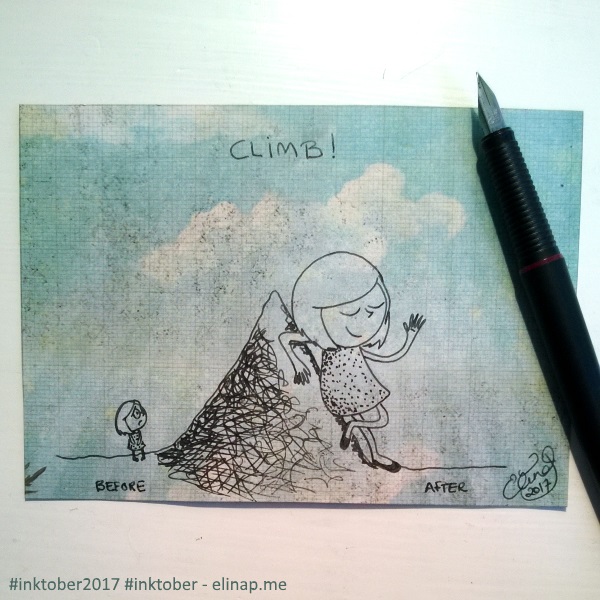 Inktober Day 27 – Climb
The smaller version of me, my mini-me, sees the climb differently than the truer version of me.
Smallness is an illusion our egos play out for us.
Just keep climbing and you'll grow to be You!
PS. I decided today that I will be continuing the daily prompts in November too!
But with a twist – I'll be drawing animals that represent our different strengths and I'll post them in Finnish at my Tarinatäti blog.
Would you like me to translate them into English? I could do that, just comment below or at Facebook!