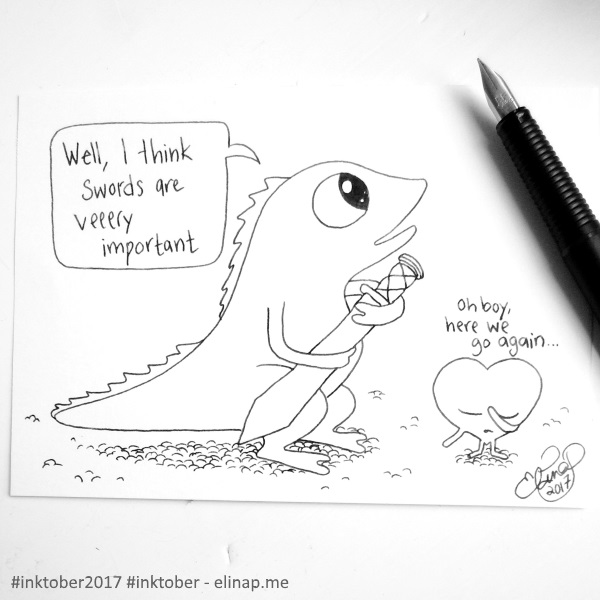 Inktober Day 6 – Sword
"Sword".. Hmmm.. It took me some time to figure out what to draw today. I scrolled through my old doodles and saw swords drawn a couple of times.. When I was "Slaying a dragon" and thinking how to handle it. Well.. Already back then I realized that all that fighting came from the ego. So.. I drew this to remind myself of how important fighting for safety is for our egos.
How about loving each other instead? Even if we appear different?
PS. Oh and the pen over there in the picture reminds us of that old saying "The pen is mightier than the sword"