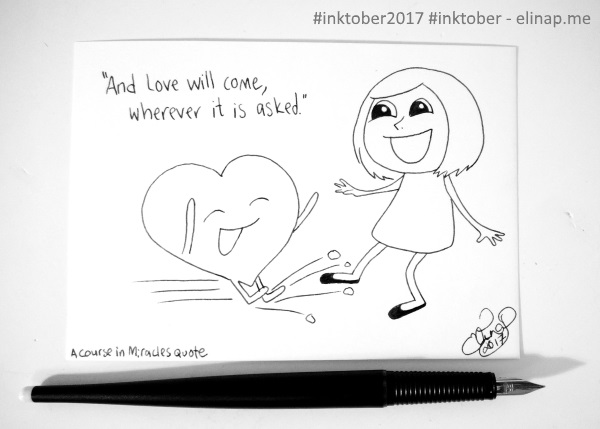 Inktober Day 9 – Screech
To lighten up yesterday's Inktober drawing, I wanted to draw this as a sequel to it.
Because THIS is what happens, when you hear that quiet little whisper or see the faintest ray of light..
You start to feel hopeful, and that's when you are powerful.
Just ask, and you'll get up again!
Oh and I just googled what screech really means.. An encyclopedia said it's an unpleasant high noise.. I just thought it would be the noise love does when it arrives with a halt to you.