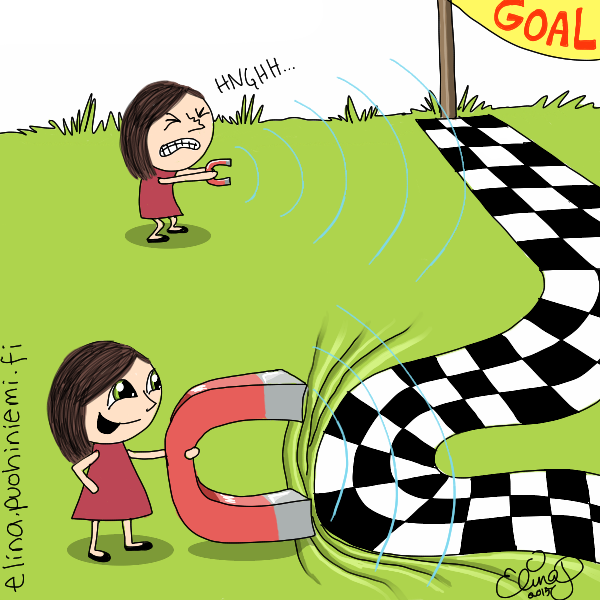 A Message From Mira: Know WHY You Want To Do It & It's Done!
Sometimes you can look at it this way too!
To follow through – Find out WHY you're doing it and it's like you got a huge magnet and it gets soo easy to get it done. As if it came to you instead of you struggling to the goal you have!
Next week the theme is about letting go for the month of November!
Sign up for
elinap newsletter
for a coloring exercise too!

Welcome to Follow Mira on Fb
Mira posts her sweet weekly reminders over at Facebook!
Click "See First" and you'll never miss it on your newsfeed!