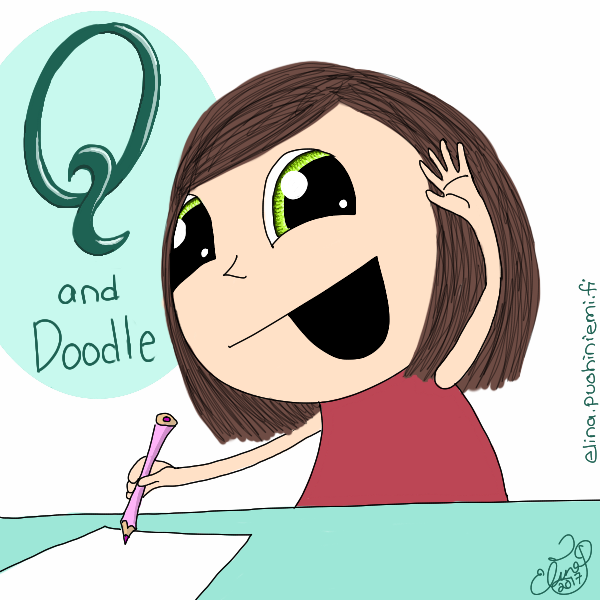 Q & Doodle
Ask me about love and life and spiritual growth and I'll answer you with a doodle!
I'm currently busy doodling other things, but hit me with a juicy Q if you got one & I'll see what I can do!
"My struggle right now is letting go of what time frames I want things to happen in"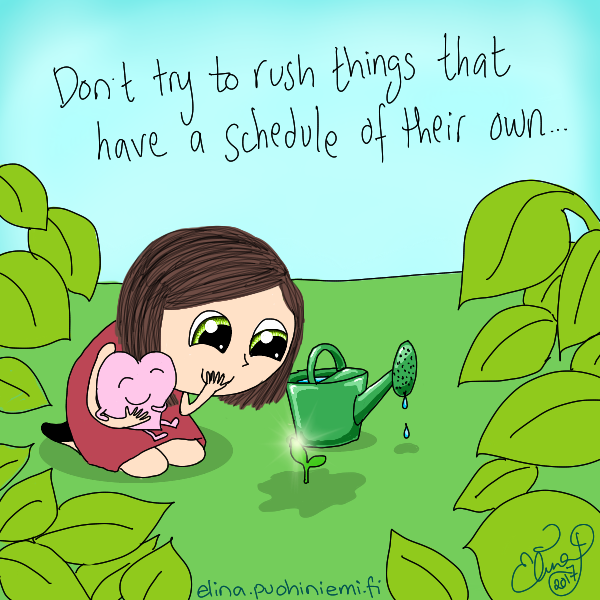 Mira has planted the seed of her dream, but there's no use of rushing it. It needs to be nourished and loved and cared for. Our dreams have a schedule of their own and there are things we need to learn while they grow.
Time is abundant
and there's always exactly enough time to get everything important done in our day.
As a contrast we can observe what happens to Mira when…
She comes from the scarcity mindset where there's lack of resources like money and also time.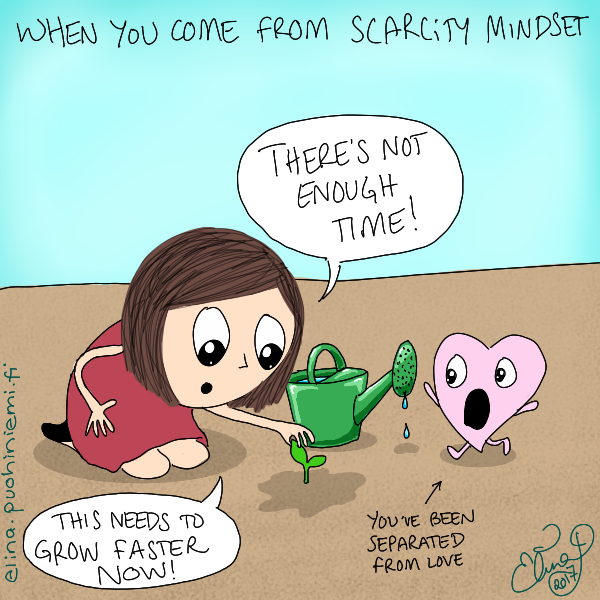 You may have seen my old doodles from the desert of lack (here & here).. It's a really familiar place for me to spend time in. I'm grateful that this Q came up!
Because it's good to notice whenever we end up back in the desert.
Let's rather view time from the point of abundance mindset:
There's always enough time!
Letting go is a tricky business..
but it gets easier when we can see the bigger picture. I hope these doodles help to see more possibilities & help us catch ourselves when we repeat the old patterns that no longer serve us.
Thank you so much for participating in the first official Q & Doodle!