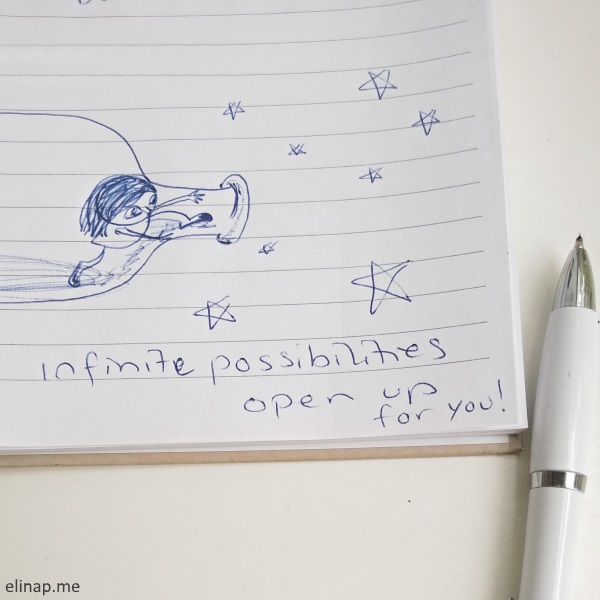 Through the Neck of a Bottle
I participated in a course yesterday and there someone mentioned the old Finnish saying about a neck of a bottle (like the eye of the needle.)
So I wanted to doodle it right away.
And it really is quite a scene to look for when you've been in your own bubble (or bottle) and climb through that last slippery and tight phase out into the open.
There, my friends, wow!! I bet there opens up infinite possibilities! You can already see them through the glass, you can see that others are doing it and are successful at it, so it's possible for you too! <3
What is that you dream of?
Are you going through a hard phase, how does it feel?
Can you see "through the glass" already and see signs of your thing working out (someone else doing it maybe)?
What is working for you? – What makes you push through more easily?
I'm drawing the coloring exercise for my next Mira(cle) Monday Newsletter this weekend – It will be about dealing with your struggle..
Yeah, those are always so timely for me too – I need it myself!