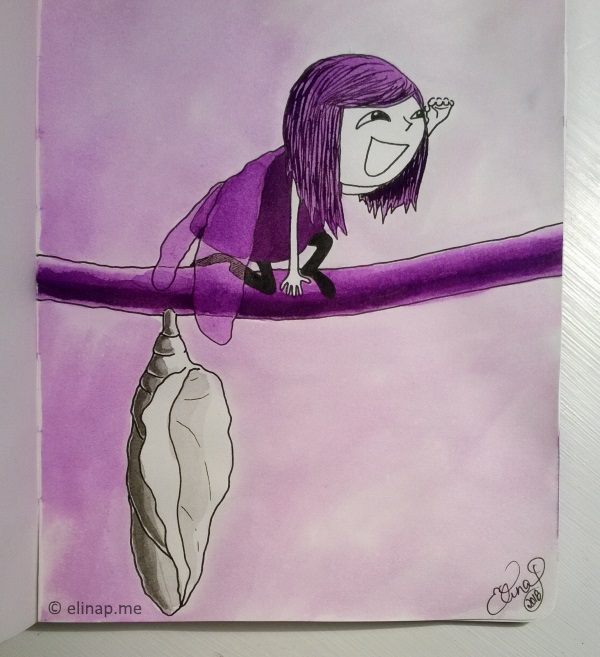 Year 2018 is about doodling daily again – With ink this time.
For each month I've chosen a different color.
Daily Doodling – New Opportunities in Horizon
Your wings are still drying,
But soon you're ready to fly!
There're so many ideas, so many opportunities,
You can plant so many seeds now.
And let them grow.