Written & Illustrated by elinap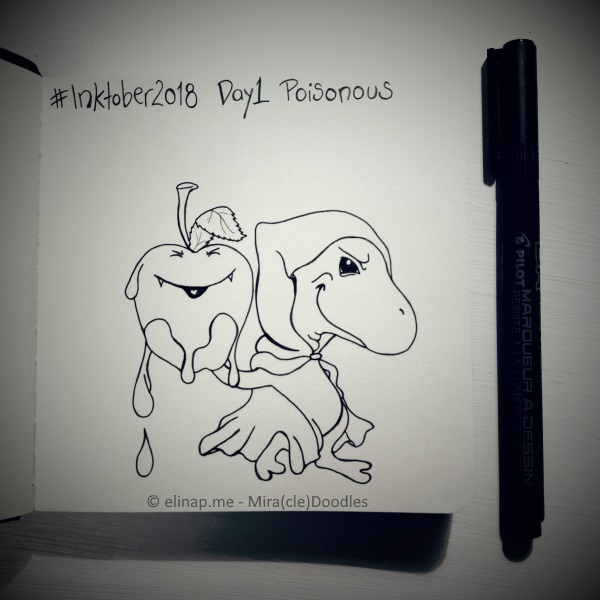 I'm participating in #Inktober Drawing Challenge for the second time this year.
I like how these official daily prompts are bringing up ideas that have the ego lizzard in them. It's fun to reflect on the ego and how it works.
"Poisonous" as the first prompt brought up this idea of a poisoned apple from the children's story Snow White. Under the cloak is ego, but is it yours or someone else's?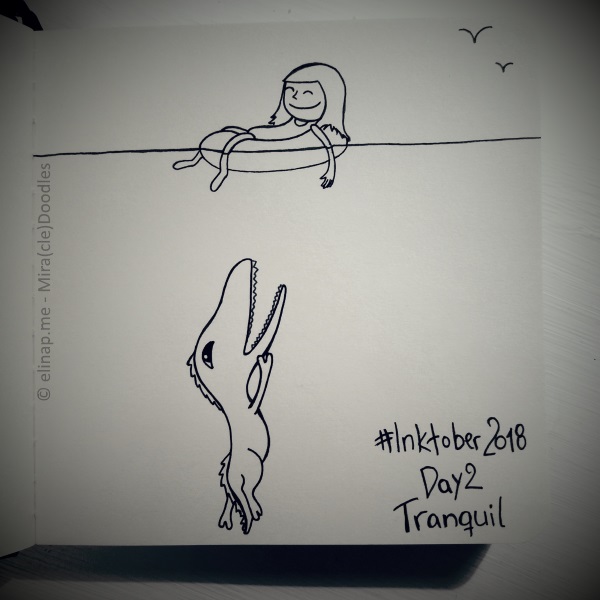 Day 2 inspiration from the prompt "Tranquil" came first from tranquil waters,
Then I remembered how in August my first doodles were about Mira chilling out with her float. Calm before the storm, before great transformation. My daily doodling then turned out to be a month of inner reflection on emotions. A deep dive into the mysteries of negative emotions under the water and rising up one emotion at a time back to the surface and climbing higher, to the top of the mountain with the lightest of emotions.
Underwater lurks the ego as a big monster.. If you try to keep it at bay, ignoring your traumas, beliefs that no longer serve you and other murky stuff, it gets bigger and bigger in attempt to get your attention and to pull you down. With that it would offer you an opportunity to search deeper and to let go. It would help you heal. It may feel threathening as it is pictured here like from the movie poster from Jaws, but in truth all it wants you to do is to get your "stuff" handled and no longer shoved aside and ignored.
That said, when looking back to the day 1 doodle above – Your ego can turn toward you with poisoned apples if you try to avoid it. But inside you, you have your own Prince Charming who can save your day (and life) with a self-love's kiss if the ego goes too far…
So shine your light into all the different parts of yourself – Love and accept them unconditionally.
And there will no longer be parts of you that turn into monsters in your dreams.
In October 2018 my daily Mira(cle)Doodles are drawn inspired by the official prompts from the worldwide #inktober challenge.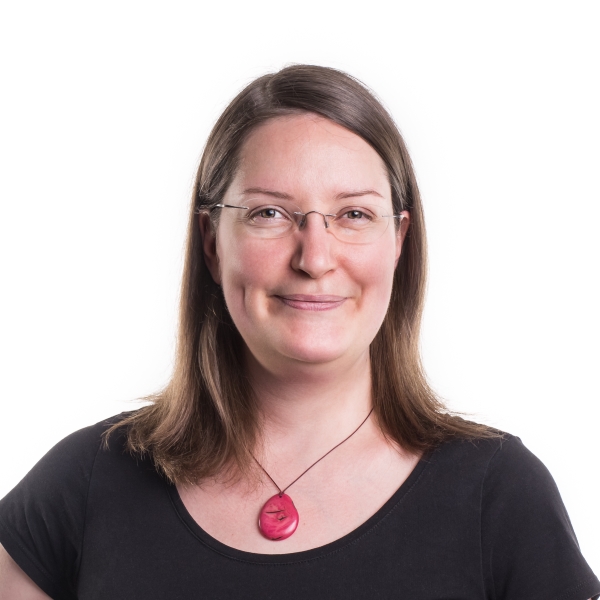 Artist, Illustrator, Author & Life Coach. Turning struggles into loving laughter with her illustrations.
Creator of Mira(cle)Doodles.
Enjoy more doodles at Patreon