Creates Illustrations & Books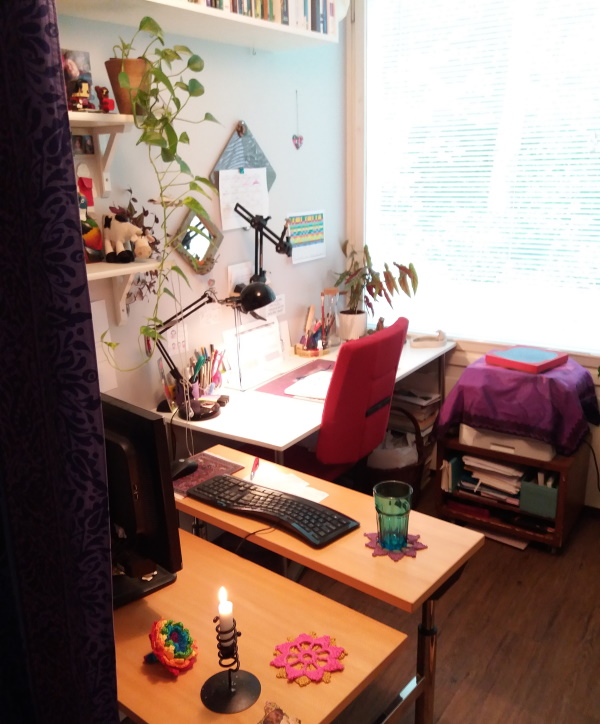 Patreon asked us share to our studios today!
So here's where Mira's magic unfolds!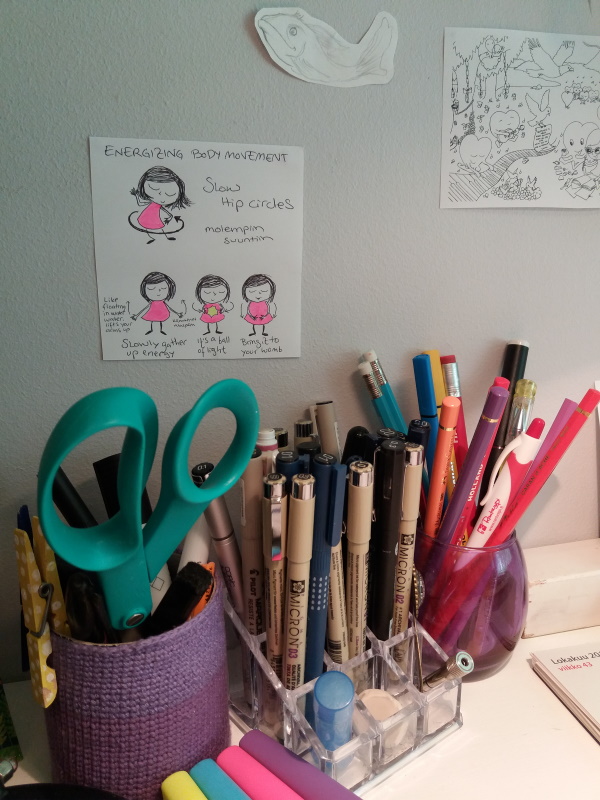 I have peppered my desk with reminders to relax.
For example these body movement exercises on the wall were inspired
by Kate Northrup and my friend.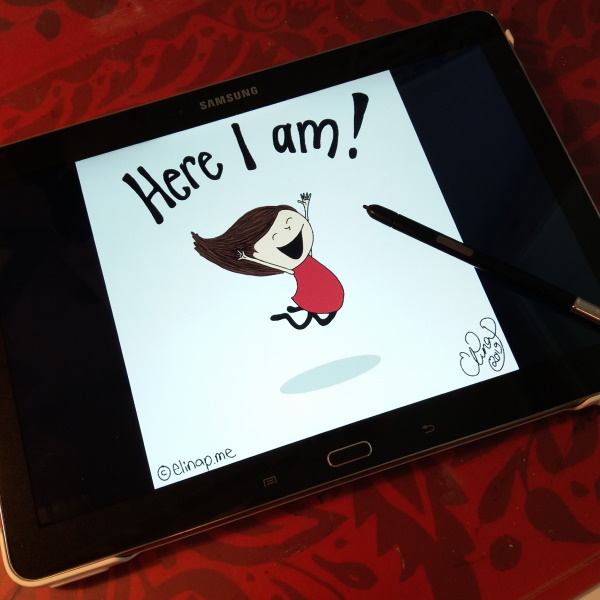 My digital doodles are drawn with a Samsung Notepad.
Patreon is the platform where I share my latest artworks,
and the creative process of my book illustration projects.
Check it out and join my circle!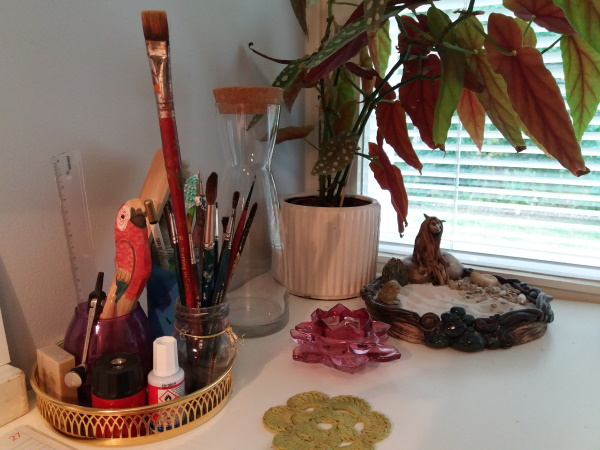 Get inspired over at social media with a hashtag #ShareYourStudio and see all the studios shared today!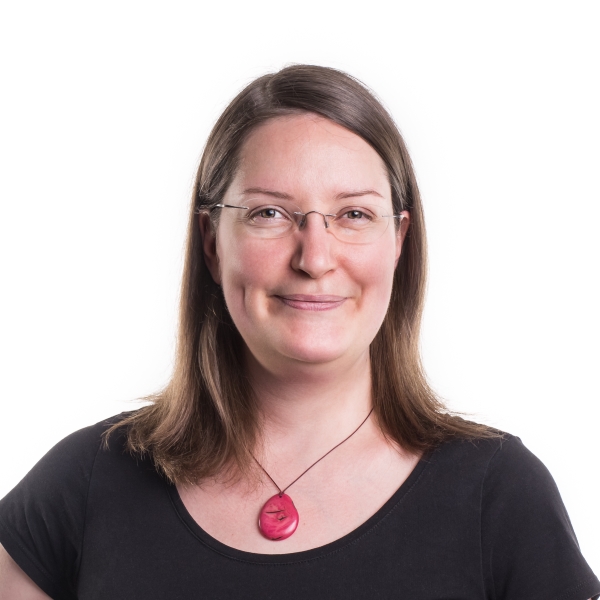 Artist & Life Coach. Turning struggles into loving laughter with her illustrations.
Creator of Mira(cle)Doodles.
Enjoy more doodles at Patreon