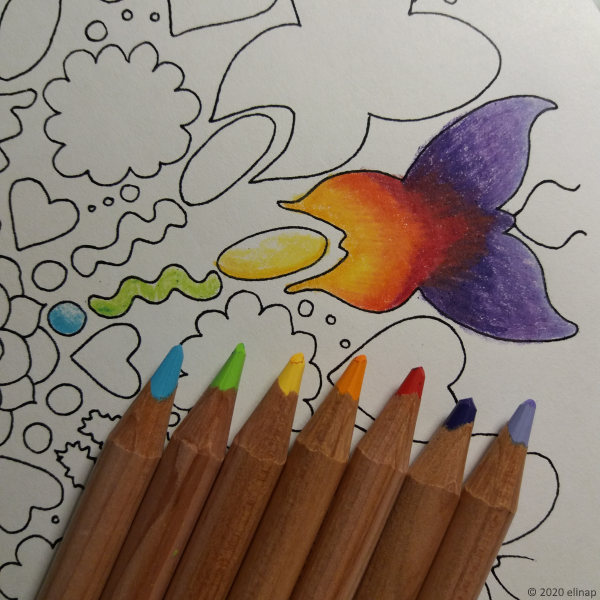 Would you like to relax into reviewing your year with coloring?
Coloring while you meditate back on your year gives your reviewing experience a beautiful, colorful and joyful tinge.
It has now been six years that I've been coloring through my year-end review. For three years I ran an online course for it, but for the past two years I've shared it in Patreon.
As 2020 was such a transformative year the coloring picture for this round of year-end review is called 12 Transformations. It is a PDF you can download for yourself, print out and color through – and then pull everything together with a simple summary sheet.
It's all about seeing the gifts
this year brought you and
finding the beauty
from the lessons of 2020.
P.S.
Should you become my patron you'll also unlock all the 243 posts I've posted in Patreon in the past four years, including uplifting Doodles, Doodle Stories and all eleven coloring pictures from the second edition of my coloring workbook called "Color Your Dreams True" (It'll yet be edited and proofread before self-publishing it) and get to follow the process of creating a children's book about the moon phases.