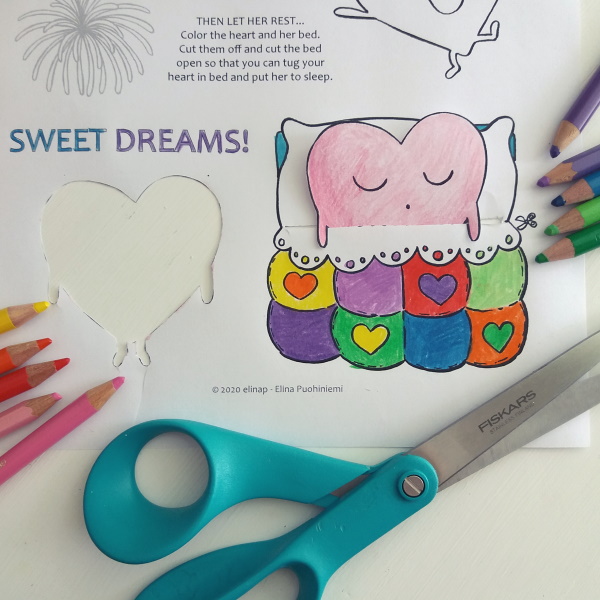 I just sent out an update for my patrons with this coloring exercise where you can color your heart and tug her in bed.
Choose any tier and you get to download, print and start playing right away!
 This coloring exercise is part of the book I'm illustrating which is called "Boop, Says the New Moon" – It tells an illustrated story for children and dives deeper into the theory for adults with comics on how our creativity thrives when we let all the four phases that can be found in nature help us.