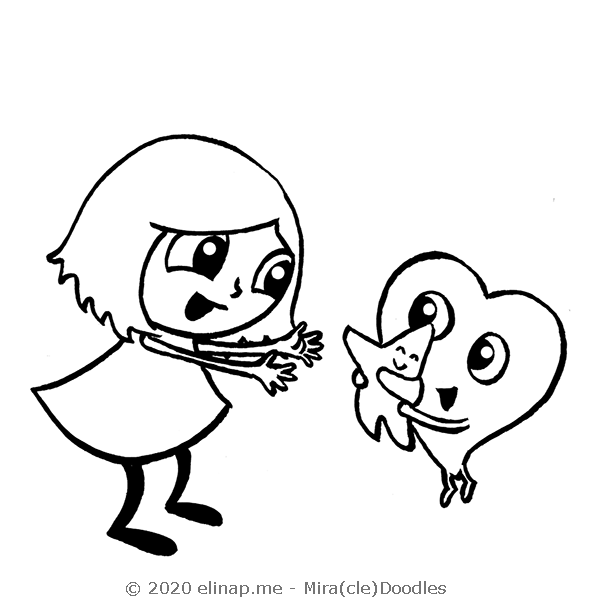 The 15th Mira(cle)Doodle Story is out!
There's Another Way of Seeing Giving & Receiving
Mira(cle)Doodle Stories weave together insights from A Course in Miracles in a joyful, uncomplicated way. The obscure concepts of the course are turned into whimsy and fun by elinap!
In this doodle story I explore the meaning of giving and receiving, and how A Course in Miracles turns it upside down from the ego's point of view.
Gasp, suddenly giving isn't a loss anymore!
The story is eight doodles long and there's a collection of old doodles added at the end of this 21 paged story. I hope the story leaves you feel more at peace, and maybe even a bit curious to start experimenting with the idea like Mira does!
The story is published at Patreon:
:: You can unlock this and all the previously posted booklets for $5/month. ::