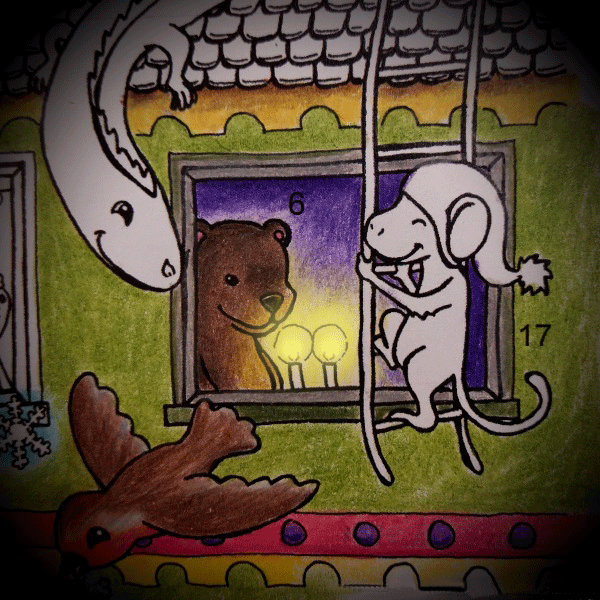 Relax a couple of minutes a day with coloring & storytelling with a Christmas coloring picture. Every year for six years I have published a new Christmas coloring picture and have now translated them all into English!
You can choose from six different designs that take you and your child (or inner child) into whimsical coloring adventures into the Enchanted Forest, at a Lake or in a Big House. You can join two Christmas coloring pictures together to make a bigger picture and Enjoy even more coloring!
These Christmas coloring pictures have been cherished by groups of children who color them together and are inspired to write little stories from them each day.