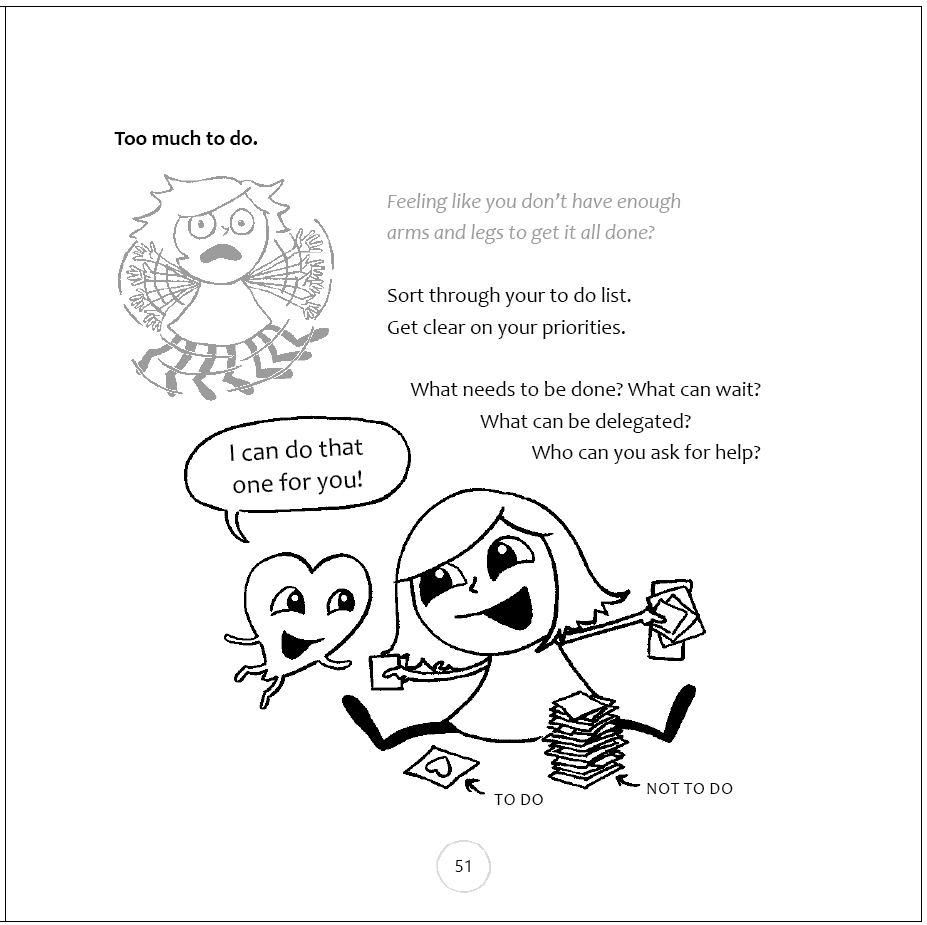 I'm so excited!
I just sent my book to the printer to have the first proof copy made! It has been such an amazing journey to work with an editor and send it back and forth to be as good as it can be. My next step is to wait for the proof to arrive in mail and then I'll decide whether it's ready to be published. Here's a sneak peek:
This above is the last page I edited a lot.
I redrew the whole picture, and now it really feels aligned with what the heart would do, and also with what you could do when you are overwhelmed:
Hand it over to Love, she can handle it for you!
The book follows the moon phases providing journaling prompts for each phase. These phases are what your dream needs to go through before coming true, it begins with dreaming and starting, then follows taking action and finally finishing what you started.
And then of course there are plenty of bumps on the road that can take you on a detour, having too much to do being one of them. For these bumps on the path I created an illustrated troubleshooting section for the book, which this page is a screenshot from.
I feel so great about this little book that it's amazing! I can't wait to hold the proof copy in my hands and make the book available for you!
Would you like to spend time with Mira
and the simplified,
delightful notes
that help you have your
creativity flowing?
Stay tuned with signing up for my monthly newsletter update: