Today is the happy day when
MIRA

– Glimpses of Life & Whispers from the Heart
is launched!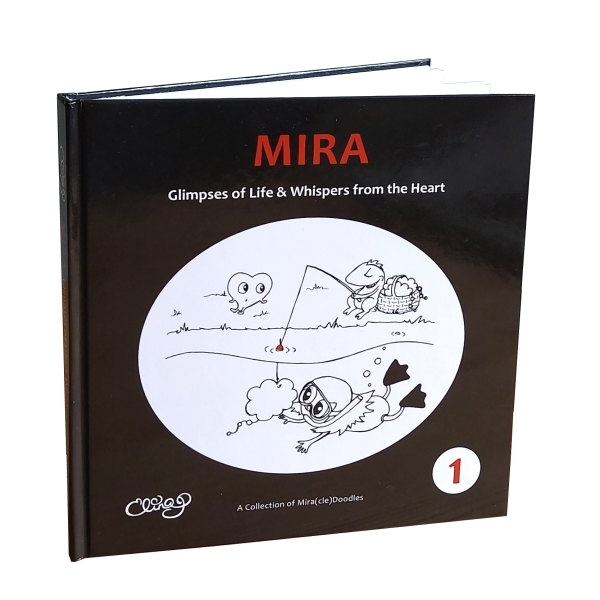 A collection of Mira(cle)Doodles finally in between covers, ahhh, I've waited for this day, because the experience of reading through multiple doodles brings you back to Love every time (Well, for me at least it works that way!) and when they are online it's not the same…
You can now order
MIRA – Glimpses of Life & Whispers from the Heart
from various online book stores
(For example Amazon.de & Amazon.uk will also be options in a few days/weeks)
Get a signed copy with bonuses from
MIRA will also be available in other online bookstores,
Links will be updated below – meanwhile go check out your favorite online bookstore!