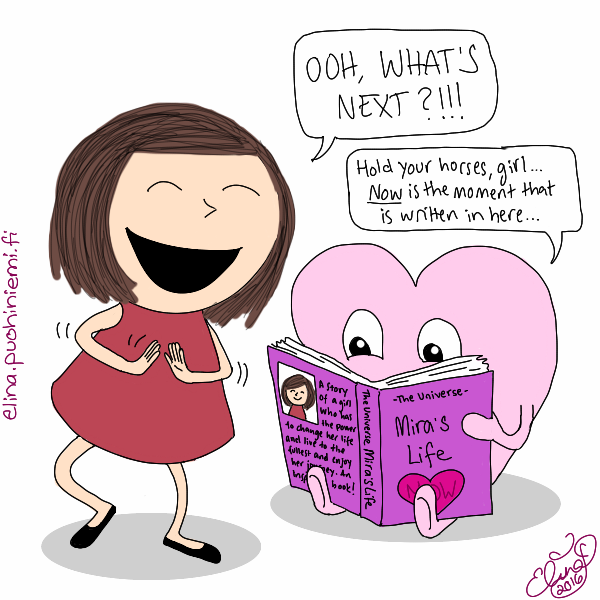 A Message From Mira: Celebration Happens in the NOW!
With a heart full of CELEBRATING, we might get anxious about all the wonderful things we are going to attract in the future, but hold your horses.. Celebration happens in the NOW!
What are you celebrating right NOW?
With Mira(cle) Monday newsletter you'll be vibing high with Mira every week.
Oh and yes.. Next week we are going to look into the future with a fun drawing exercise.. You'll get it by signing up! 😉
Welcome to Follow Mira on Fb
Mira posts her sweet weekly reminders over at Facebook!
Click "See First" and you'll never miss it on your newsfeed!