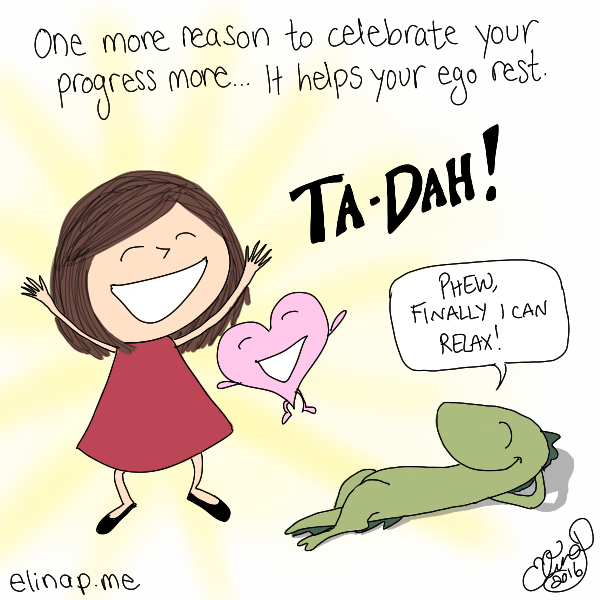 A Message From Mira: The Best Ever Reason to Celebrate More!
Ahhh, this is the best reason of all for WHY to CELEBRATE!
A relaxed lizard brain – No flight or fight response going on all the time.
What can you celebrate right NOW?
Oh and even though there's a big celebration with Christmas coming up (MERRY CHRISTMAS!), you can still raise your hands in the air and celebrate every step on the way!
Get lovely uplifting doodles in your inbox every Monday by signing up for Mira(cle) Monday Newsletters:
Welcome to Follow Mira on Fb
Mira posts her sweet weekly reminders over at Facebook!
Click "See First" and you'll never miss it on your newsfeed!