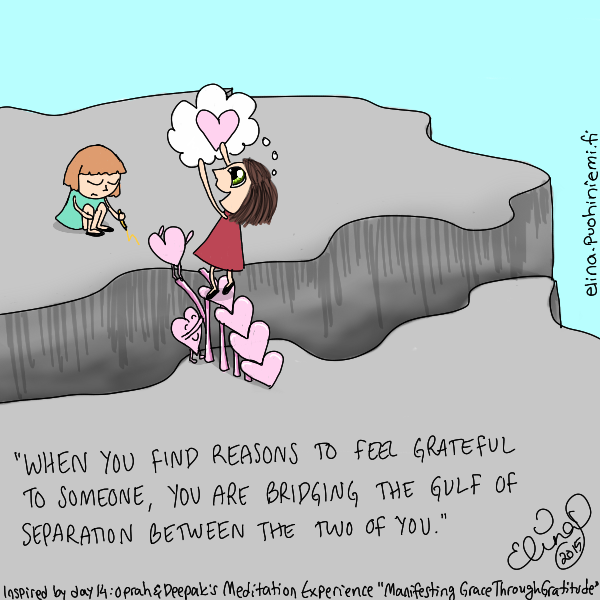 A Message From Mira: Building a Bridge
I've known my friend Sandy for so long already, but it is amazing how much closer we get the more gratitude there is between us! Every grateful thought counts!


That gulf of separation is something you sometimes hardly notice, but when it is gone there's so much more bliss and awe that I warmly recommend giving gratitude a chance!


In July I will post doodles from my favorite Meditation experience by Deepak Chopra and Oprah Winfrey. Enjoy!
Welcome to Follow Mira on Fb
Mira posts her sweet weekly reminders over at Facebook all through the summer!
Click "See First" and you'll never miss it on your newsfeed!