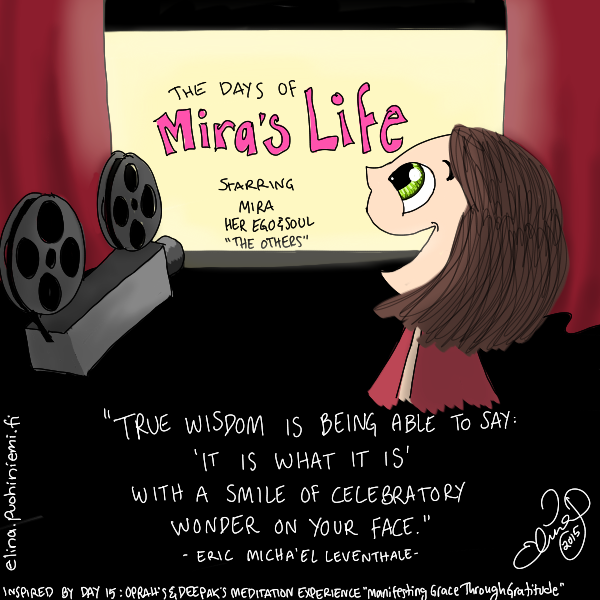 A Message From Mira: Grab Your Popcorns
Grab your popcorns – The best show is on and it's called Your Life!
Have you ever looked at the mirror and put on your face a smile with celebratory wonder? I suggest you go do that right now, then come back and tell me how it felt?
In July I will post doodles from my favorite Meditation experience by Deepak Chopra and Oprah Winfrey. Enjoy!
Welcome to Follow Mira on Fb
Mira posts her sweet weekly reminders over at Facebook all through the summer!
Click "See First" and you'll never miss it on your newsfeed!