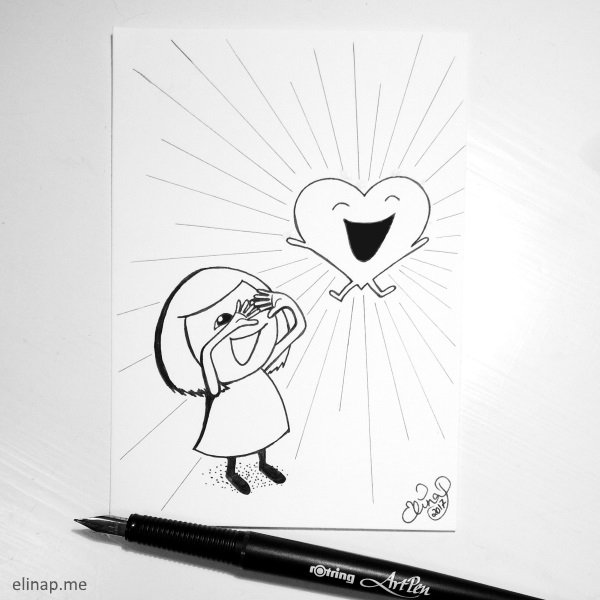 In December I'm drawing emotions represented for us by Mira, her heart and other friends.
Daily Doodling – DAZZLED
There's sooo much light in your heart that once you get to see it, you are DAZZLED!
Shine on!
This is the last daily doodle I share here before I retreat into Christmas silence for the rest of the year. I will be still doodling daily, but won't be posting them here until I come back. Also there won't be any updates, newsletters nor blogposts from me during that time.

Merry Christmas and Happy New Year!

Sign up to Mira(cle) Monday Newsletter and you'll hear from me on January 1st!