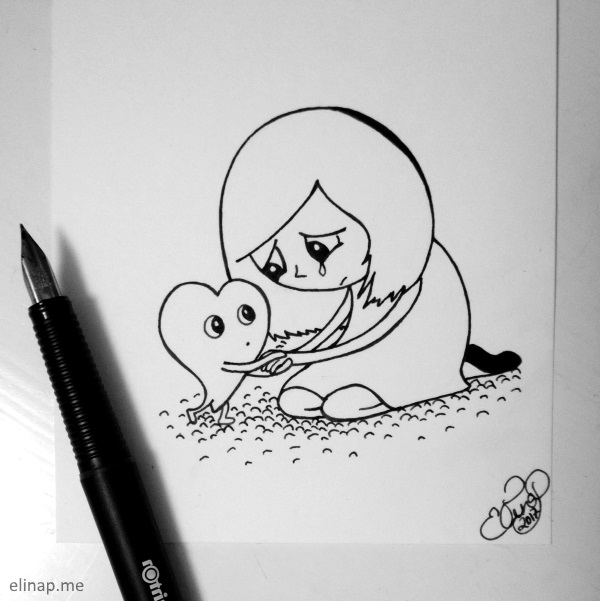 In December I'm drawing emotions represented for us by Mira, her heart and other friends.
Daily Doodling – SAD
She's so sad, but her heart and soul know that all is well,
So that's where she turns to to look for consolation.
How does she do it?
By starting to express herself creatively.
Through her pen, magic starts to happen in the pages of her journal,
she feels uplifted by the words that take shape on paper.
Through singing from the heart,
whatever form it takes in her creative expression
sadness starts to melt away.
With the tears she cries.
Tomorrow I'll leave you with one more doodle and then I will retreat into Christmas silence for the rest of the year and there won't be any updates, newsletters nor blogposts from me during that time. I will be still doodling daily, but won't be posting them here until I come back. Merry Christmas and Happy Holidays and Thank you so much for spending this year with me!