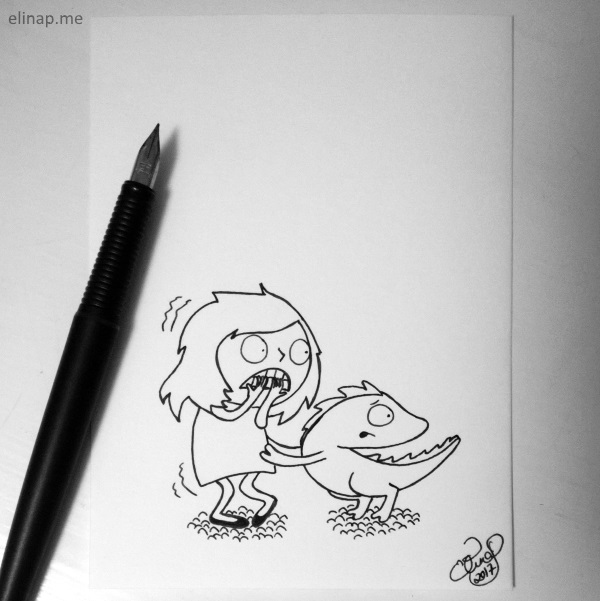 In December I'm drawing emotions represented for us by Mira, her heart and other friends.
Daily Doodling – FEARFUL
Her ego (that lizzard) is giving her all sorts of signals to back off, there's something really frightening out there.
I think it's called the future. What do you fear?
This is when you need to call out your heart.
She's never afraid.
Your ego is.
The ego's job is to make sure you stay alive on this planet,
thus the fear.
But how often the things we fear are really that dangerous nowadays?
I'll share these daily again on my elinap page over at Facebook too!
Click "See first" and you'll be in command of the algorithms.