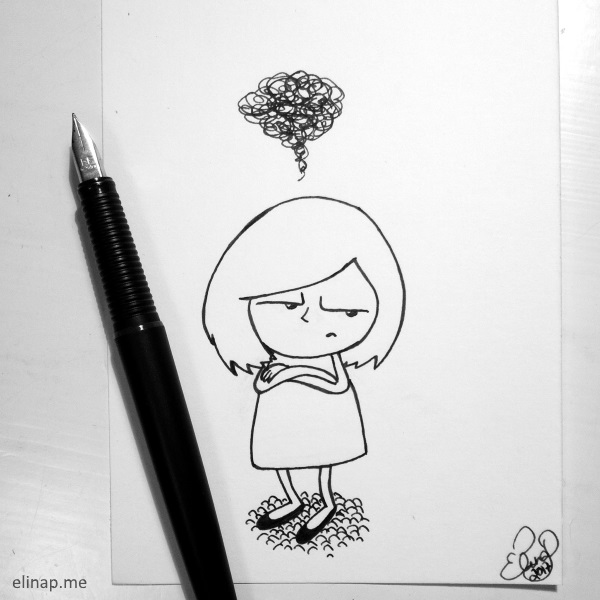 In December I'm drawing emotions represented for us by Mira, her heart and other friends.
Daily Doodling – ANNOYED
"Mom, you don't seem to be annoyed from the outside, but you probably are right now?"
"Yes, I am. But in comics you can always exaggerate and that makes it so much fun!"
A conversation I had this morning with my son when we had been thinking about how to draw Mira when she's annoyed, displeased or irritated (We spoke in Finnish, so I'm not really sure which word describes it the best, but see the doodle for the feeling!)
I'll share these daily again on my elinap page over at Facebook too!
Click "See first" and you'll be in command of the algorithms.