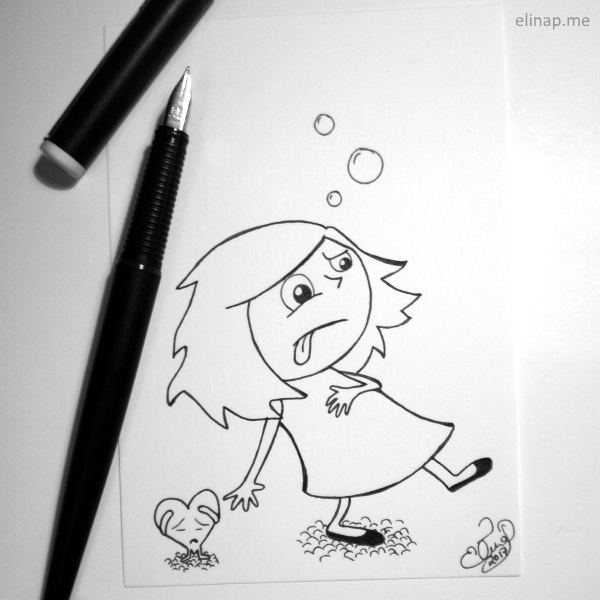 In December I'm drawing emotions represented for us by Mira, her heart and other friends.
Daily Doodling – FEELING SICK
This was fun to draw as it was something so different for what I've ever before doodled Mira to be.
And funnily enough I'm also feeling sick today.
I've joked that I need to feel it to be able to draw it, but this goes a bit too far already.
I wonder what the word for tomorrow will be…
I'll share these daily again on my elinap page over at Facebook too!
Click "See first" and you'll be in command of the algorithms.