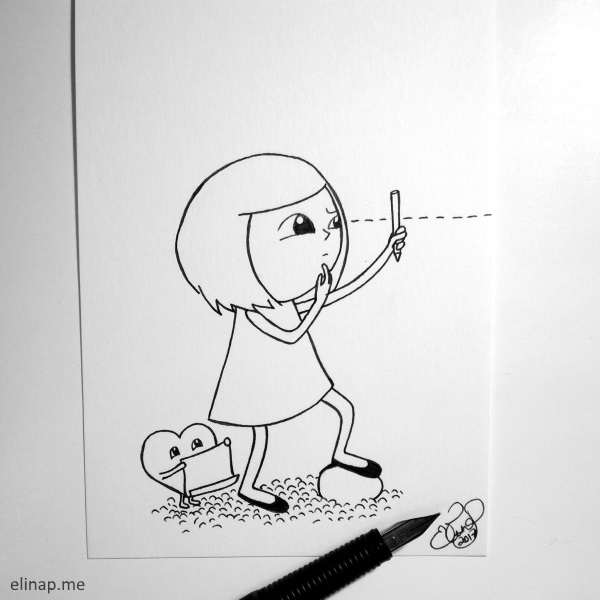 In December I'm drawing emotions represented for us by Mira, her heart and other friends.
Daily Doodling – MEASURING
In this one the Finnish word for it is an action but also a feeling – I didn't quite figure out how to express it, but this will do.
The way she measures the object she's going to draw is similar to the feeling of measuring situations, only on those times her eyes measure the energy, not the dimensions.
I'll share these daily again on my elinap page over at Facebook too!
Click "See first" and you'll be in command of the algorithms.