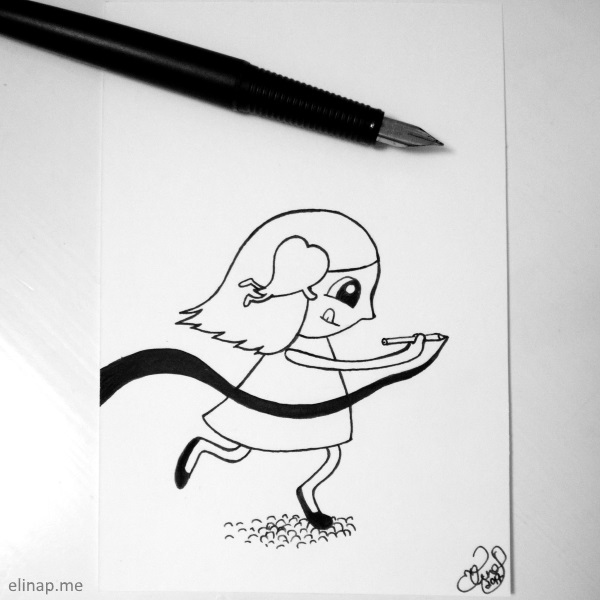 In December I'm drawing emotions represented for us by Mira, her heart and other friends.
Daily Doodling – FOCUSED
She's focused in action, her pen dances and she lets her heart lead.
It's easy to hear her heart when she's in flow even though it just whispers in her ears.
I'll share these daily again on my elinap page over at Facebook too!
Click "See first" and you'll be in command of the algorithms.