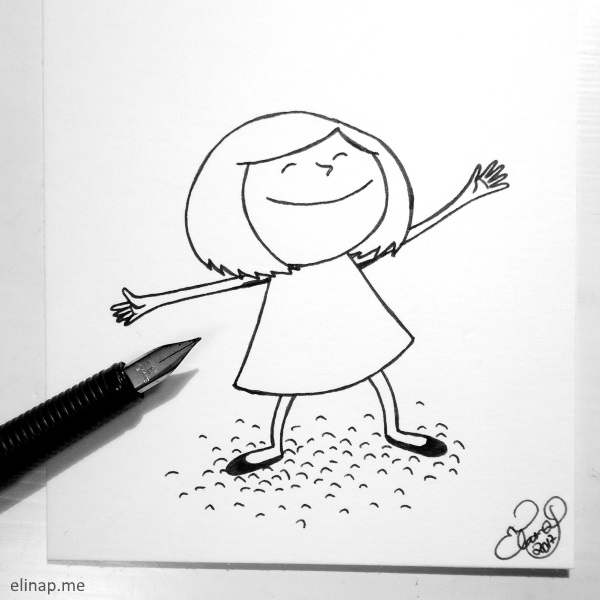 In December I'm drawing emotions represented for us by Mira, her heart and other friends.
Daily Doodling – GOOD-HUMORED
Feeling like she could hug the whole world!
On December 23rd I will retreat into Christmas silence for the rest of the year and there won't be any updates, newsletters nor blogposts from me during that time. I will be still doodling daily, but won't be posting them here until I come back.
Are you going to step offline and enjoy the peacefulness of the end of the year too?