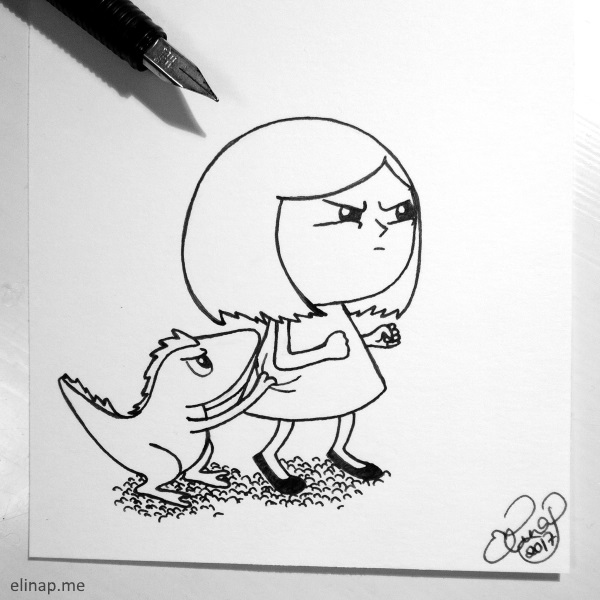 In December I'm drawing emotions represented for us by Mira, her heart and other friends.
Daily Doodling – HOSTILE
Drawing this reminded me of the early days of my doodling.. That's when I was studying the ways of the ego and drew Mira mostly in this pose with her fists tight and eyes angry. She was under a lot of negative thoughts and that made her feel like this toward the others and the world. I think it was well worth it to study that thing through – You can see it in her eyes nowadays in most of the doodles, she's so much freer from her egos whispers.
On December 23rd I will shut of my online world and retreat into the Christmas silence, I will be still doodling daily, but won't be posting them here until I come back. Are you going to step offline and enjoy the peacefulness of the end of the year too?