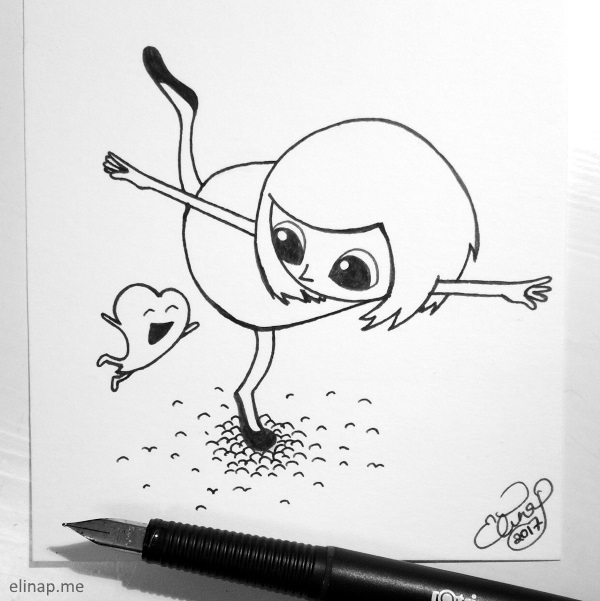 In December I'm drawing emotions represented for us by Mira, her heart and other friends.
Daily Doodling – LIGHT
The more grounded she is the lighter she feels.
Only her toes touch the ground anymore, but her roots are strong!
I'll share these daily on my elinap page over at Facebook too until December 23rd! And then I will retreat into Christmas silence for the rest of the year and there won't be any updates, newsletters nor blogposts from me during that time. I will be still doodling daily, but won't be posting them here until I come back.
Click "See first"  at fb and you'll be in command of the algorithms.